I made this little hook for a shock-cord paddle holder to go in front of the cockpit.  The shock cord is part of the standard deck-rigging; you just stretch part of it over the paddle shaft and onto the hook to temporarily hold the paddle flat across the deck.  It should come in useful for taking photos.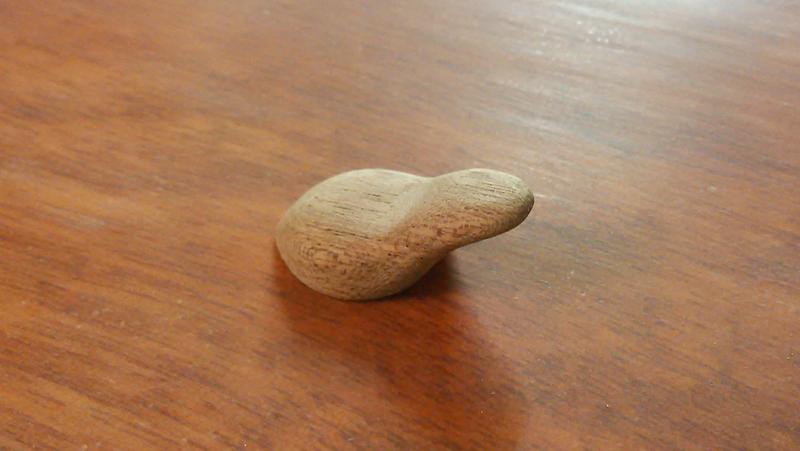 I varnished the boat on Sunday.  First, I thoroughly cleaned the boat and the area I was going to do the varnishing in, then suspended the boat from ropes through the carry-handle holes.  I attached a couple of ropes to the deck fittings to stop the boat swinging around.  Suspending the boat like this enabled me to varnish both deck and hull at once.
I followed the designer Nick Schade's method of varnishing (the video on his website is very useful).  I still got a few small drips, which I think I could avoid now I've had some practice, but they aren't very noticeable so I'm going to leave them, for this year at least.
I used Epifanes PP varnish which dries very quickly, so I was able to apply three coats in one day.  I'll probably sort out those drips and give it another coat or two next winter.
These photos were taken after the first coat of varnish: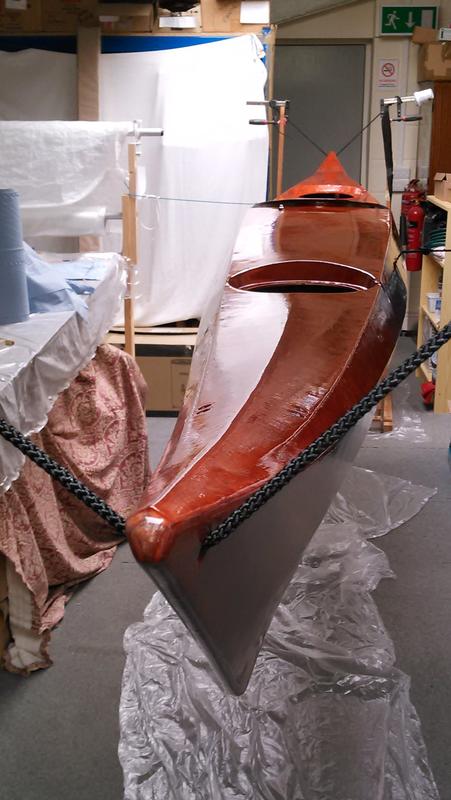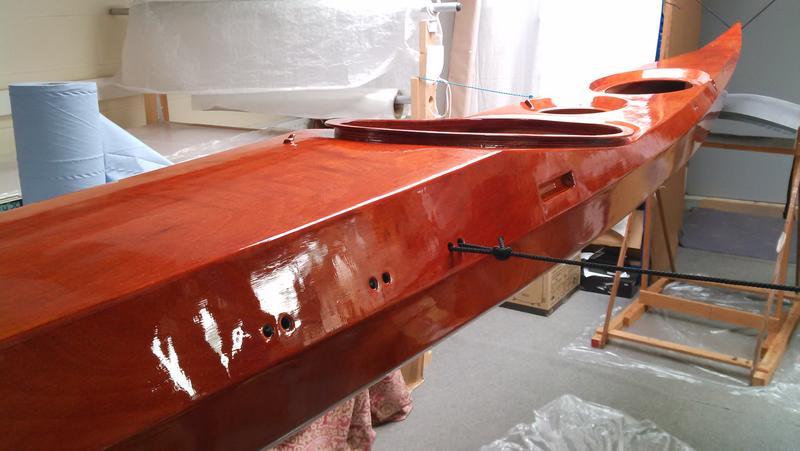 I gave the inside of the cockpit one coat to protect it from UV and to make it shiny.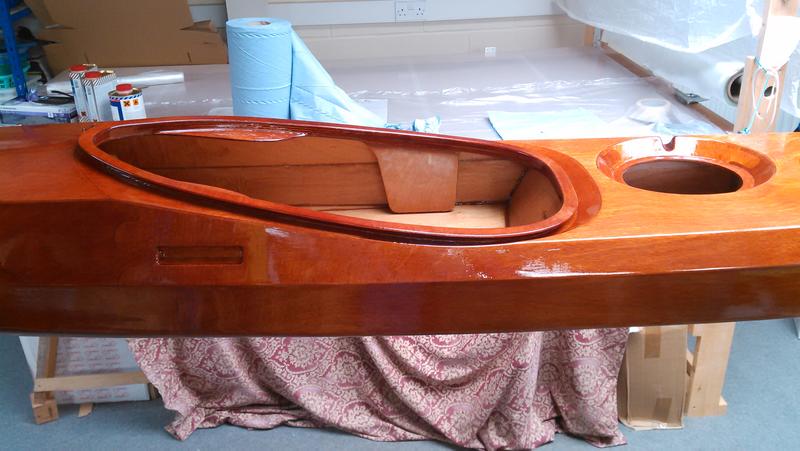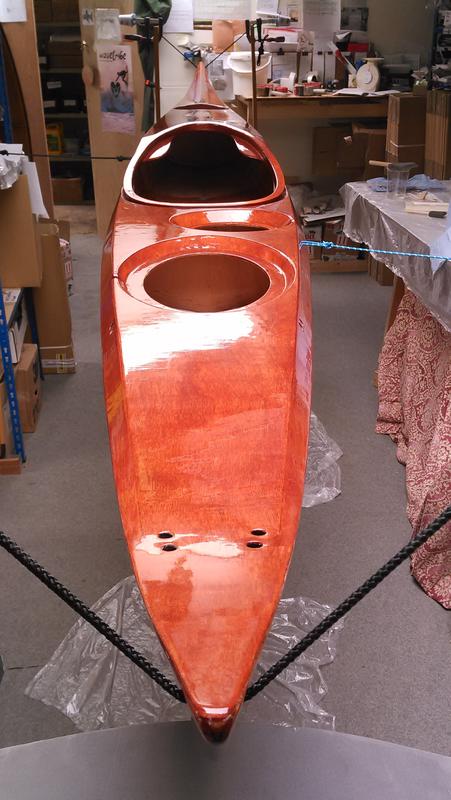 I have done some more work on the skeg too.  I glassed both sides and stuck the four spacers on at the same time.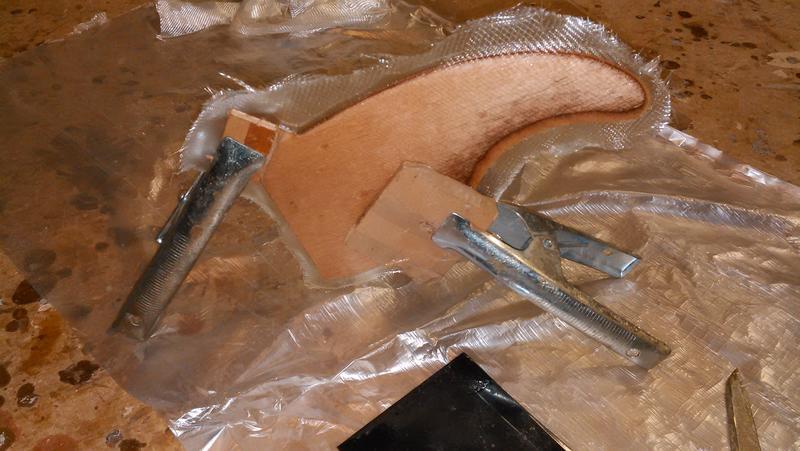 I also fitted the seat and footbraces.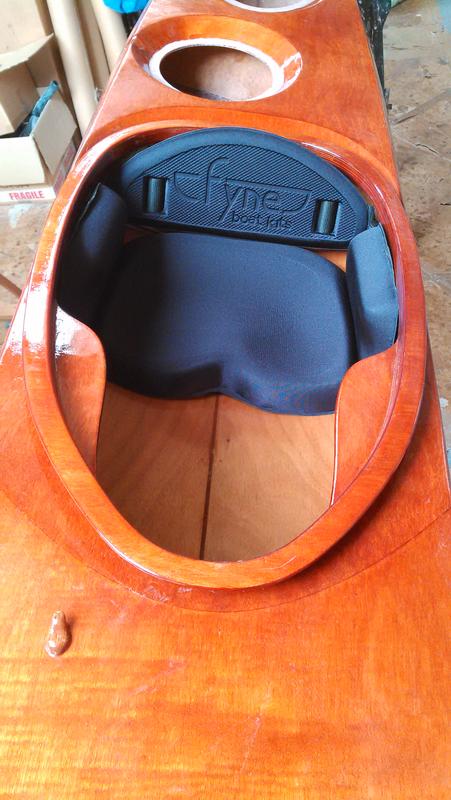 I plan to install the hatches this evening and launch the boat this weekend.  The skeg isn't quite ready, but that can wait.