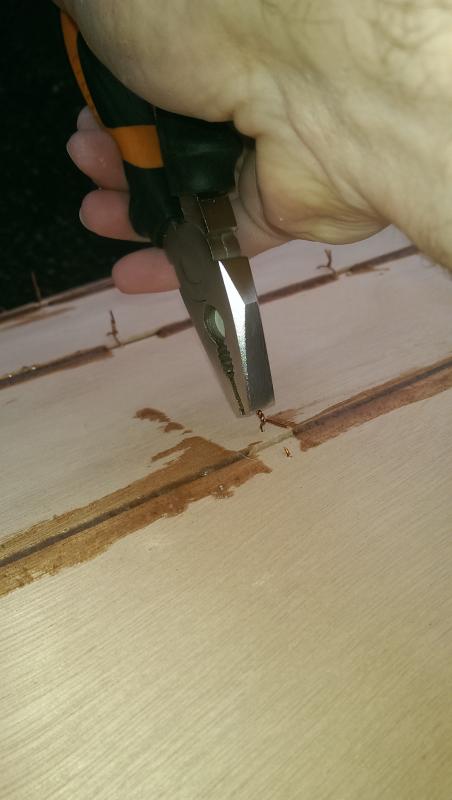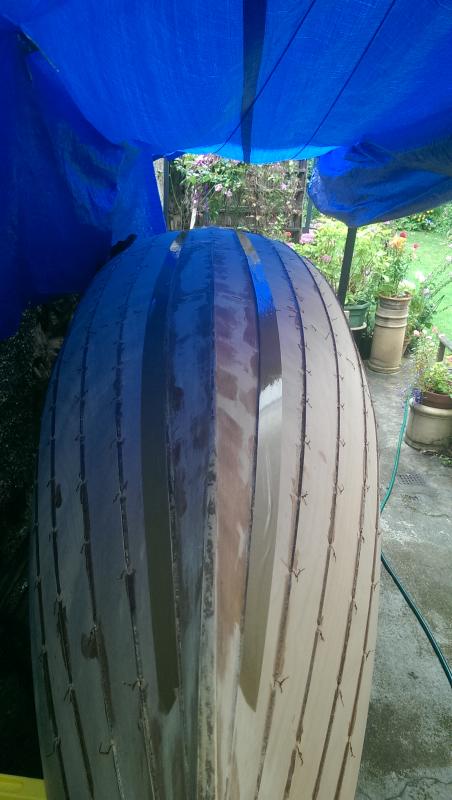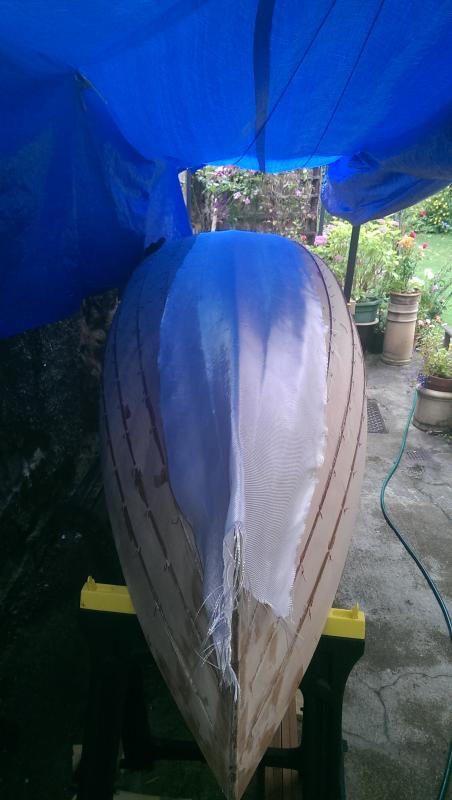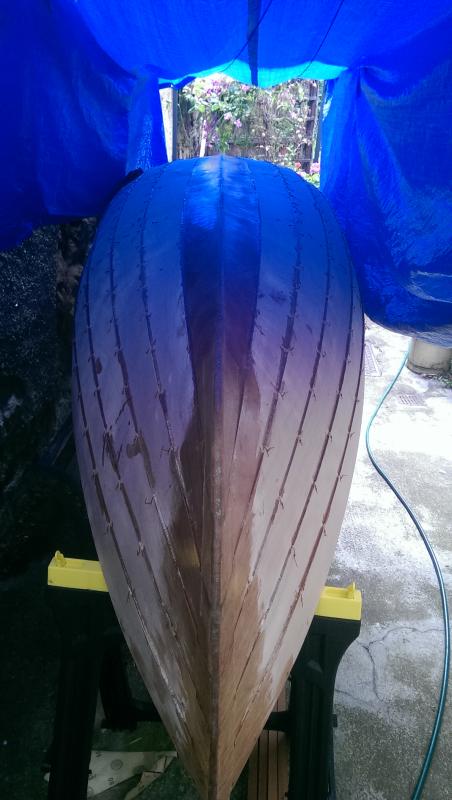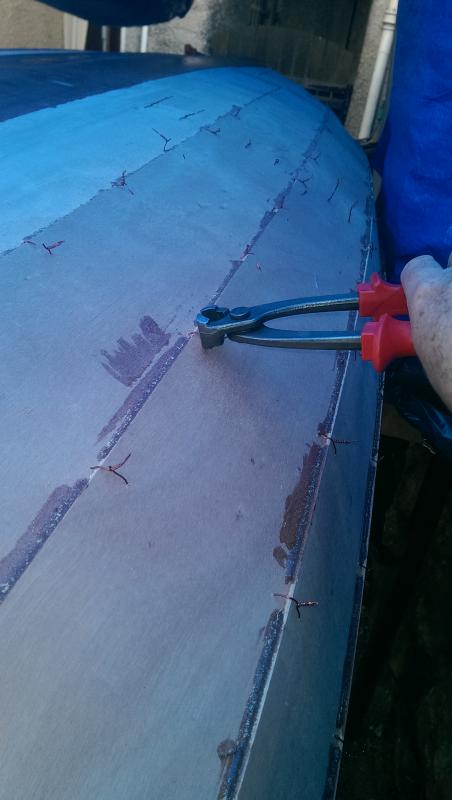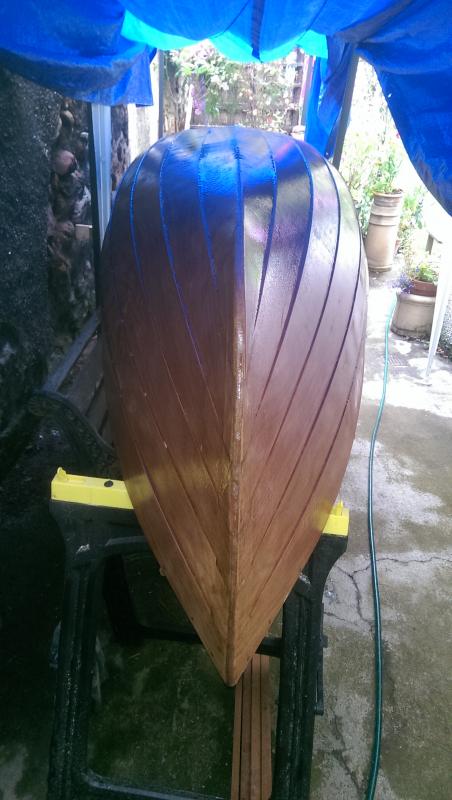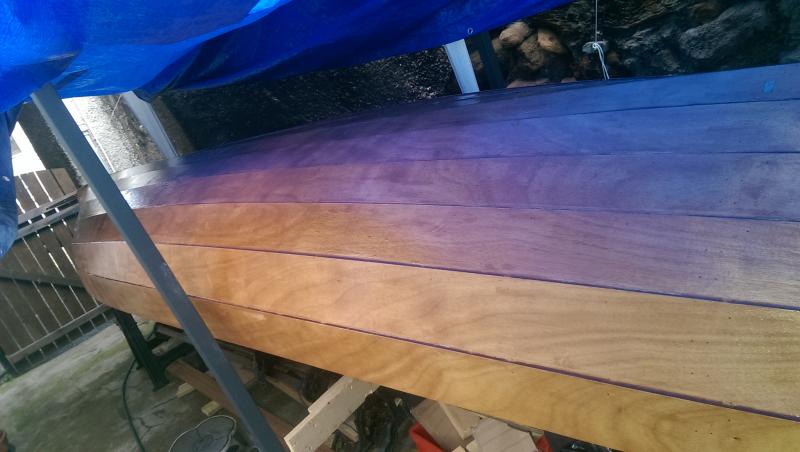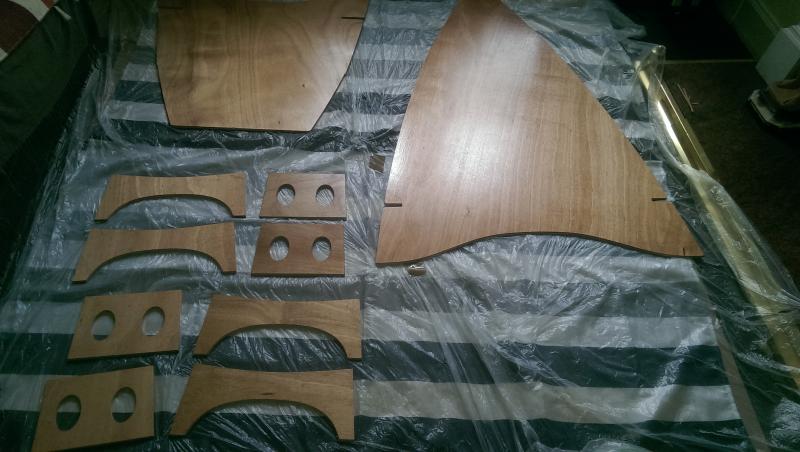 Well according  to my  neighbor I'll have been working on the boat two weeks this coming Thursday.
I lost a couple of days looking after my grandchildren and the weather is a little erratic. Still quite pleased with progress generally. Tightened up all those pesky wires, glued the stitches, prepped for glassing the keel, glassed the keel , took out all the pesky wires.  Now has first coat of epoxy over the hull after filling the seams and I've also put afirst coat on the seat parts.
I can see why people just varnish beautiful colour coming through. I'll be painting the hull however but I still forsee a lot of sanding ahead of me tomorrow, I was a bit heavy with the roller coat on the hull.
All in all I'm making headway and more importantly enjoying it..... I think!
Last edited by roninjump (8 Jul 2014 6:05 pm)