A new builder on a steep learning curve. I started about a month ago and have been very grateful for the e-mail and telephone advice from Fyne Boats. Having never been in a kayak I'm starting back to front. A few photographs taken today.
Some of the things I have learnt so far, though, from what I have read on this forum I risk teaching others to suck eggs;
Sand paper glued to an icing knife makes a wonderful flexible file for improving bevels after loose wiring
You can make your own fillable mastic tubes from plastic pipe, a cut down plastic funnel and duct tape for tidier filleting
You can't have too many clamps to fix the shear clamp
and that trick, with a soldering iron to help remove any wire that has been epoxied, really works.
So does the hairdryer on a join you want to redo because it's less than perfect
What amazing and forgiving stuff epoxy is.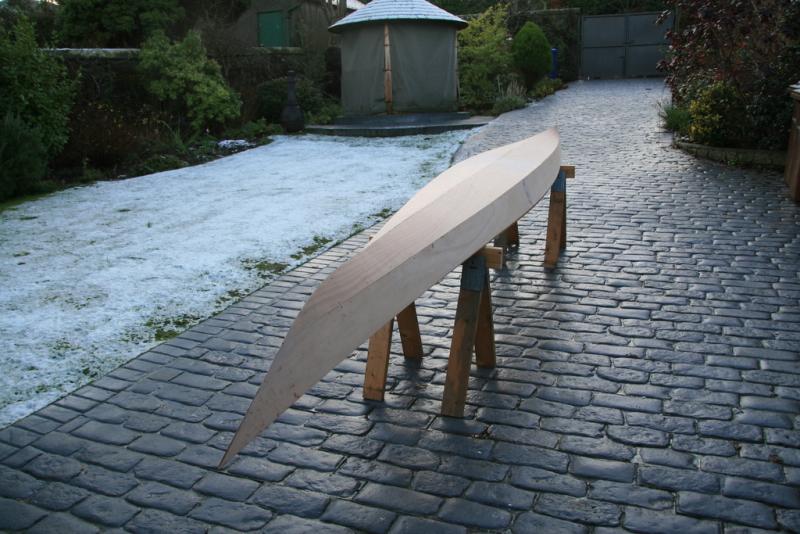 It's snow bad so far!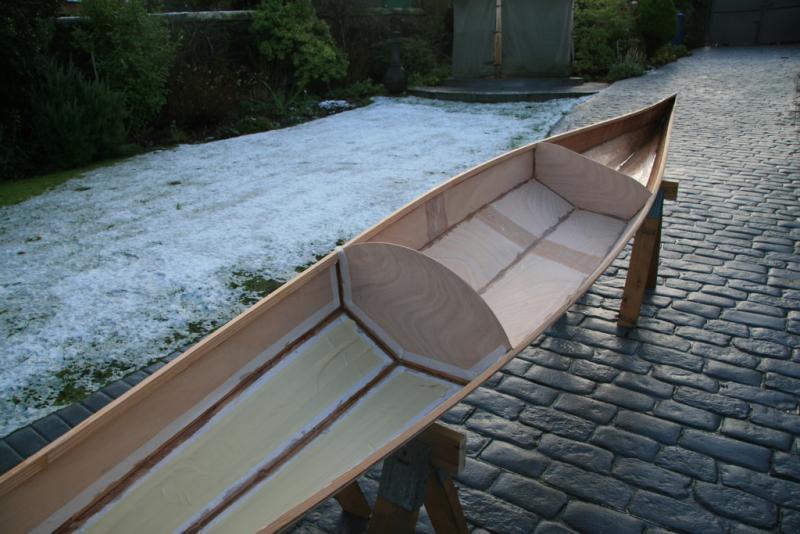 One compartment at a time! Rather overdoing the masking tape. But 10 minutes taping avoids all that sanding and there will be plenty of that to do later!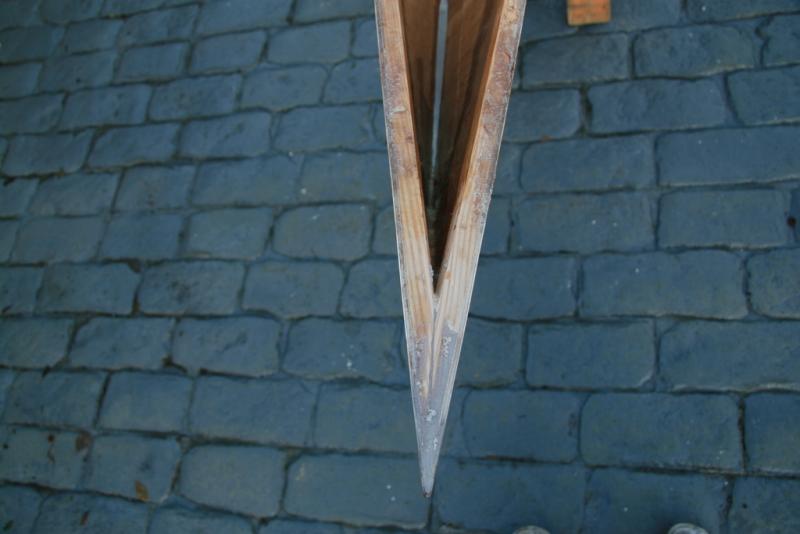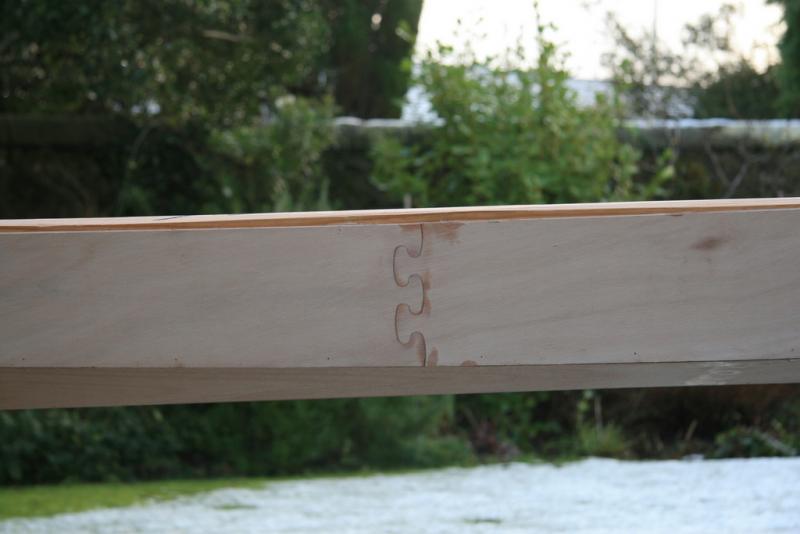 One of those pesky puzzle joints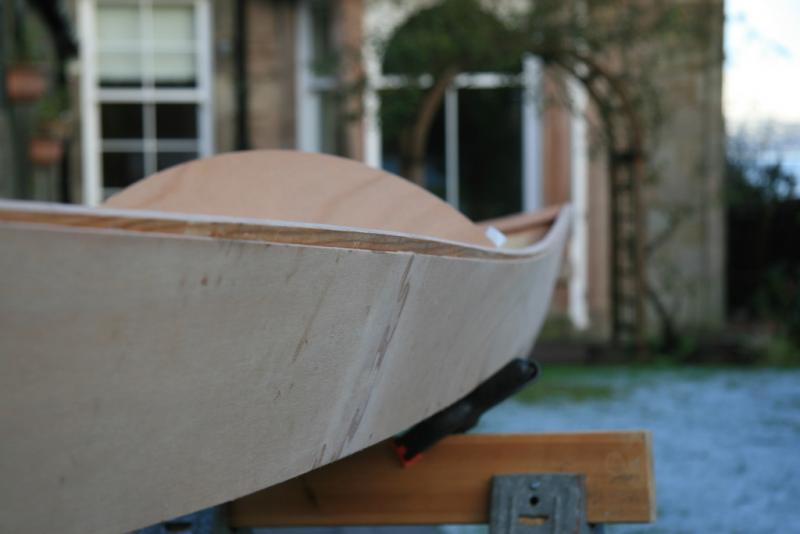 Varying "Show" of shear clamp