After a small upturn in the temperature, building continues...
I've managed to tack weld the hull, remove the stitches and fillet and tape the bow and stern compartments.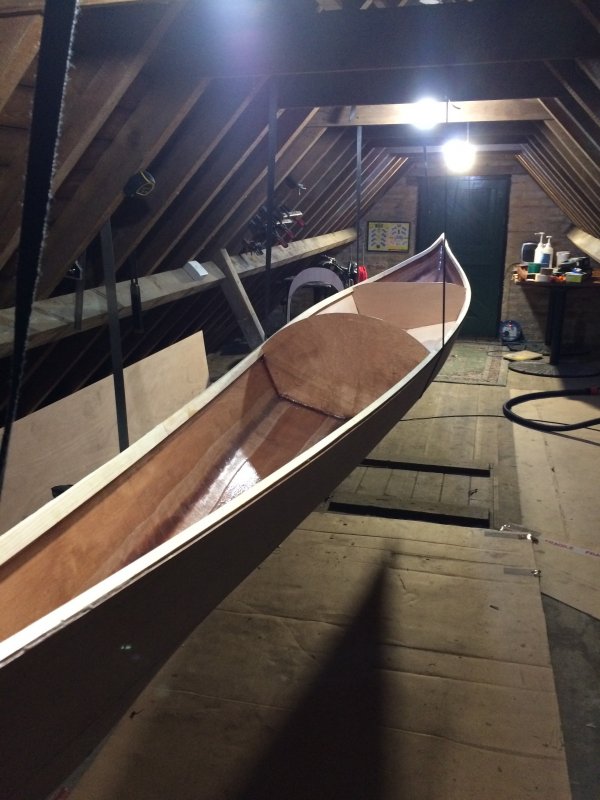 Unfortunately not the straightest of taping but try as I did, I couldn't get the damn things to line up!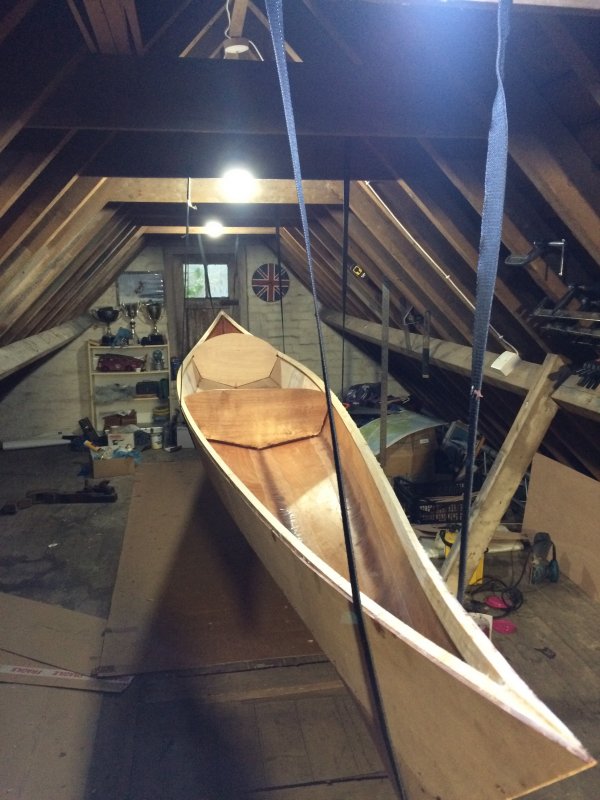 Also (and this is the real progress!) I managed to get rid of the kitchen table and two speaker stands that I was desperately trying to balance the thing on and hang some slings from the rafters. At last I can walk round the entire thing! (I did say space was tight...)
I've decided that the outer of the hull, sanding, fairing and glassing, will have to wait for warmer weather. Similar with the cockpit. I can't risk trying to fibreglass the whole thing with the temperature fluctuations I'm getting at the moment so next step will be to cut and install the deck formers ready for stripping the topsides.
This also has the added bonus of putting off my delusion that the hull will be good enough to varnish rather than paint. Ignorance is bliss...