My next task was to glue the cedar to the outside of the plywood to create a lip along one edge.  After carefully trimming the cedar to the correct length, I glued it in place with thickened epoxy and held it with lots of little spring clamps.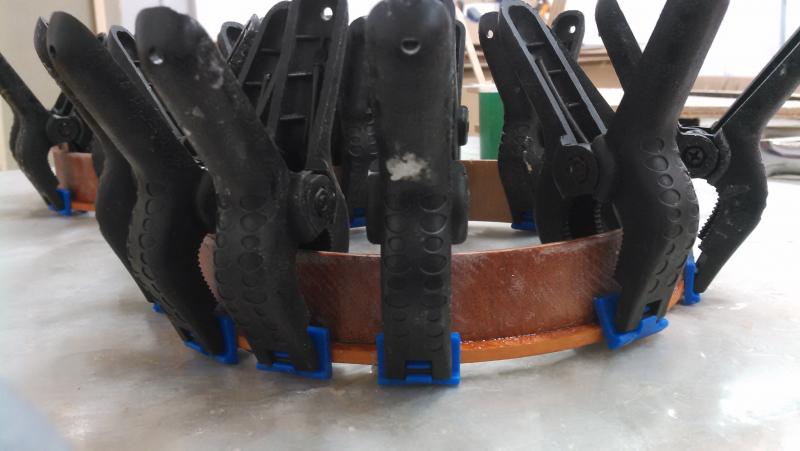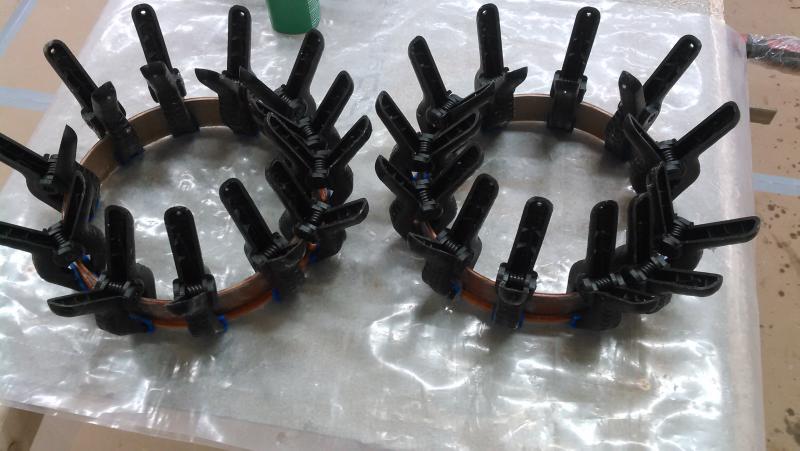 Afterwards, I rounded over the lip, which I had left square for ease of clamping, taking care to keep the profile smooth and consistent all the way round.  I also rounded the inside edge of the plywood slightly, because I don't like sharp edges anywhere.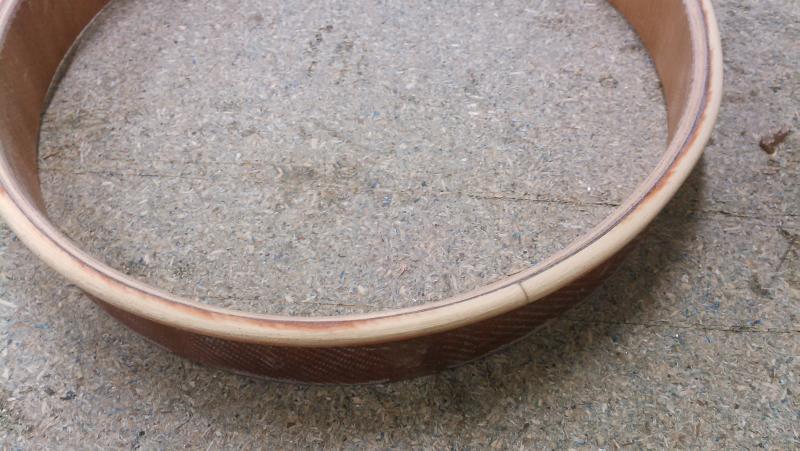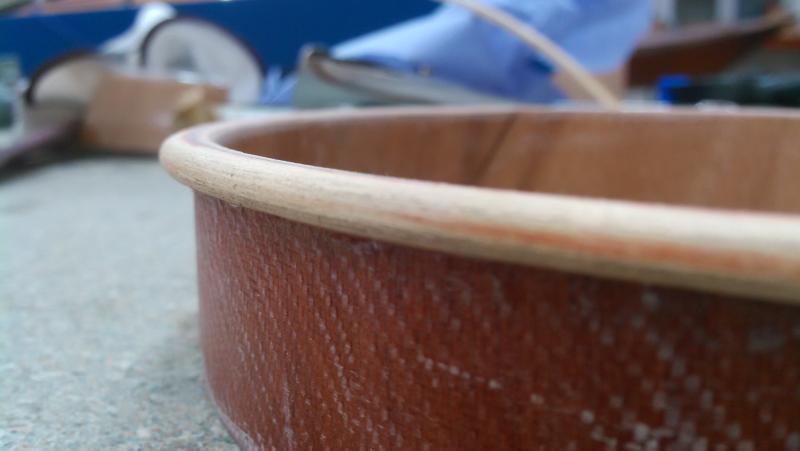 After re-staining the parts that I had sanded, I gave the cedar a coat of epoxy to seal it.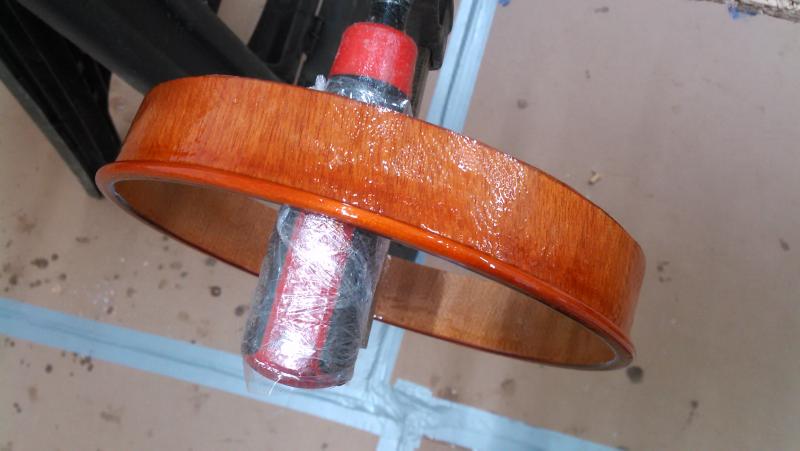 At this stage, I tested the seal with the hatch cover by submerging it.  After half an hour, only a few drops of water had leaked through, which is probably as good as the original hatch rims and certainly a good result.  If my boat is ever upside-down in the water for more than half an hour, I'll have bigger problems than shipping a few drops of water.
Now that I was satisfied with the circular hatch rims, it was time to repeat the process for the aft hatch, which is oval.