I got the Petrel wet for the first time on Saturday.  It was a quiet evening paddle on Windermere from Fell Foot while I got a feel for the boat and adjusted the seat and footbraces.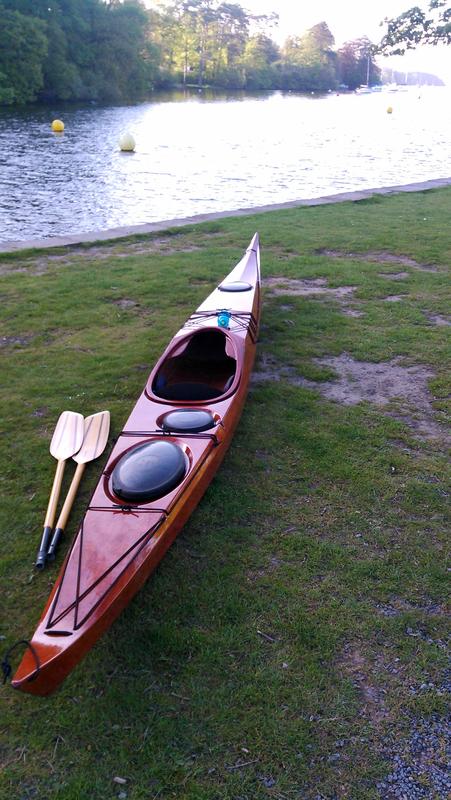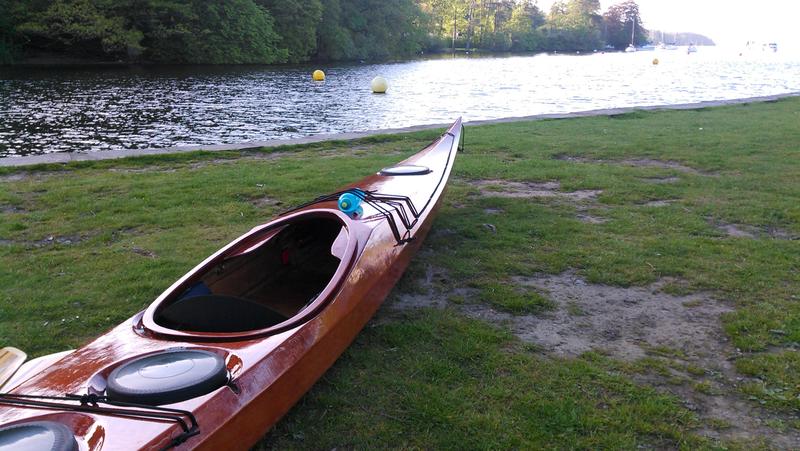 I found the boat immediately comfortable and very manoeuvrable.  The boat is intended for rougher water, but it was still fun to weave around the shores of the lake.  I only left the water when it started to get too dark.
I was on my own this time, so there are no photos of the boat on the water yet, but we are taking it to our demo at Colwyn Bay this Saturday so I expect there will be plenty of photos to follow.  If you can make it to Colwyn Bay, or to Fell Foot next month, you can try the boat for yourself.
The full build log is here, for those who haven't read it yet.