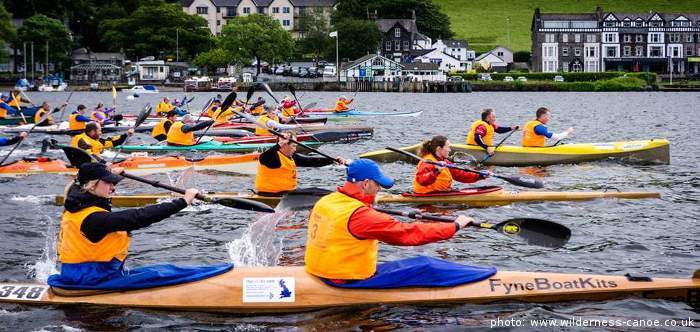 We will be attending the Windermere Summer Solstice Race again this year and we will bring a range of our boats for people to see and try on the water at Fell Foot.
Our in-water demos are a chance to meet us and see our boats on the water.  If you aren't yet convinced of the advantages of modern wooden boats, or your ability to build one, come along and try them for yourself.
If you have built one of our boats and are able to attend over the weekend of 18th – 19th June, we'd love to see you (and your boat) there, even if you don't intend to participate in either of the two races. You can leave your boat at our stand while you look around, if you are happy for us to let other people admire it!
The races are organised by Windermere Canoe Kayak and you can find out more here as well as apply for entry in the races.