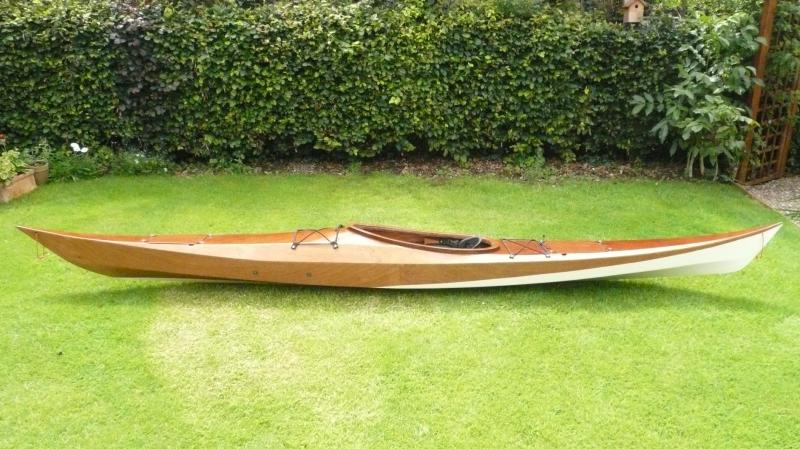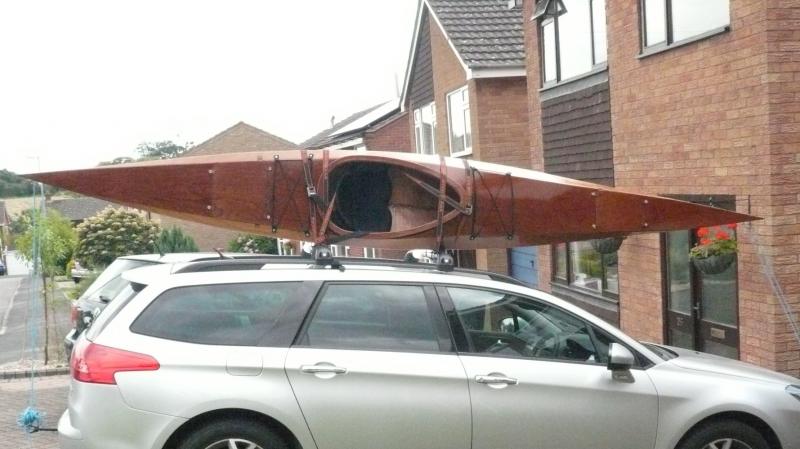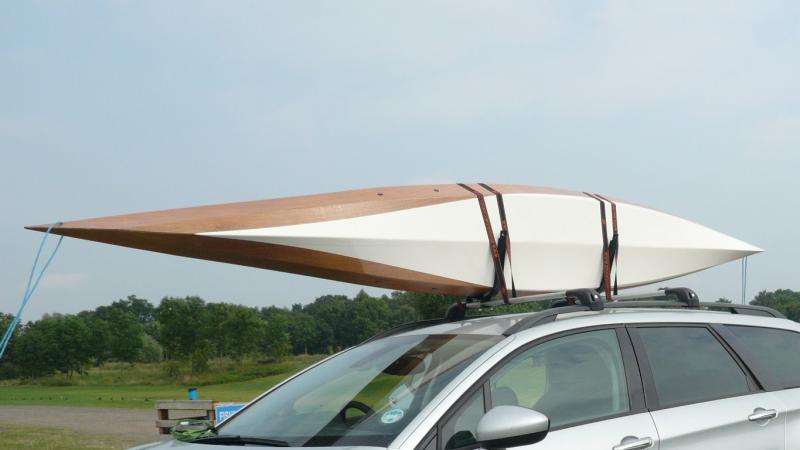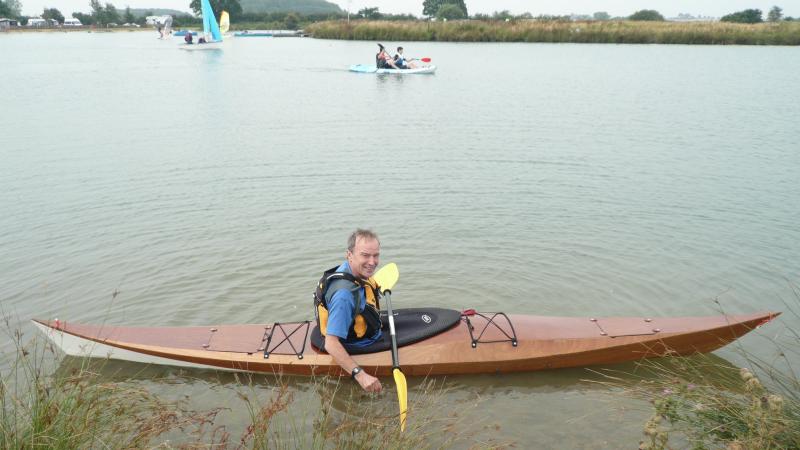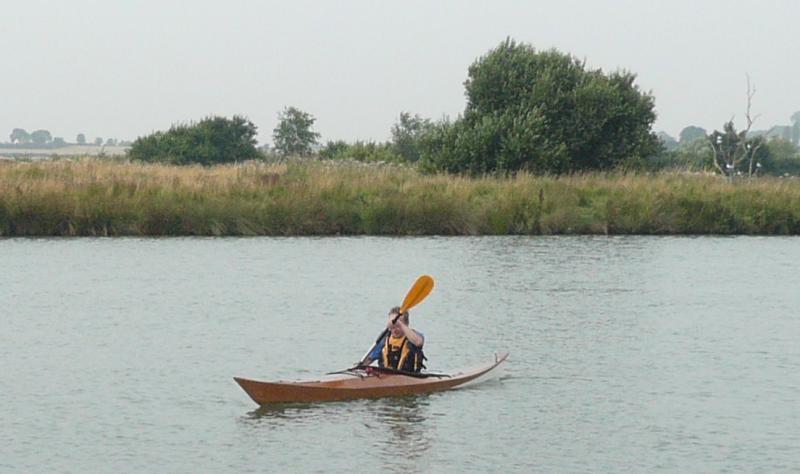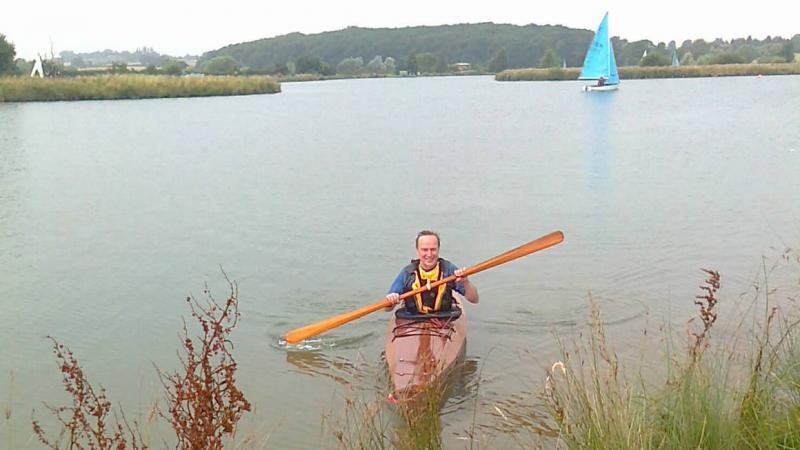 This Shearwater 14 was built in an open car port, over about 9 weeks of very variable weather. I'm a complete novice: build time about 175 hours.
The construction went well – great manual, good quality parts and excellent quick responses from Paul & Phil when I had queries. The boat lined up true when wired together, without any need for manipulation. The only adjustment was to shave a few millimetres off each side of the front bulkhead to get the hull & deck to fit round.
The hardest bit: definitely fibreglassing. I made a bit of a mess of the rear of the hull, with dry spots between the two layers of fabric and uneven epoxy finish. If I built another boat I'd only do one layer of fabric at a time. I learnt my lesson and the front of the hull and the deck are better. However, all this is the reason for the unusual paint line, to cover the rear of the hull, but leaving a good amount of wood showing, and so that the hull is mostly white for safety.
The great bit is paddling it. Launched on 11 August 2012, it tracks really well but is also manoeuvrable, edges & rolls nicely and looks good. It seems fast too! I'm only 9½ stone but it's light enough for me to carry and lift on and off the car roof on my own. It's only supposed to take up to 11 stone paddler weight, but it's been tried briefly by three 13-14 stone paddlers with no problem, although it might be cramped for a larger paddler on a longer trip.
Not tried it on rougher water yet, but so far I can't praise it enough! Many thanks to Phil and Paul & Fyne Boat Kits.