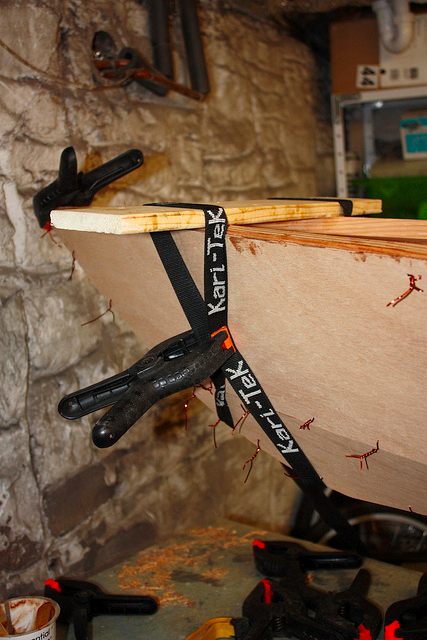 Picture and words courtesy of beaker and his Shearwater Sport Build Progress Log
At the bow, there was a gap between the bottom and side panels. On the last build I would have pulled this in by wire tourniquets, but I've learnt from that experience, and did it properly this time. A plank over the top of the bow was pulled down with a looped strap, and squeezed in with clamps. The wires then twisted up easily, holding the panels flush.
It needed just a little bit of a twist to get it all straight. I found if I held it with a strap at the forward bulkhead to hold it down on the V-trestle, then shifting it a little on the other trestle, it came in true.