This is the show boat for a kit which we no longer have in our range that is getting in our way in the yard.  It needs some cosmetic work doing but it is sound.  It was designed to be fitted with an electric motor but it is possible to fit other motors.  A trailer is not included.
The boat is cedar strip that is fully coated but left on view on the inside.  The deck is teak arrowhead patterned strip on ockoume ply.
Length: 17 feet
Beam: 6 feet
Weight without engine: approximately 400 kg
Seating for 6 people:
Price: £2,500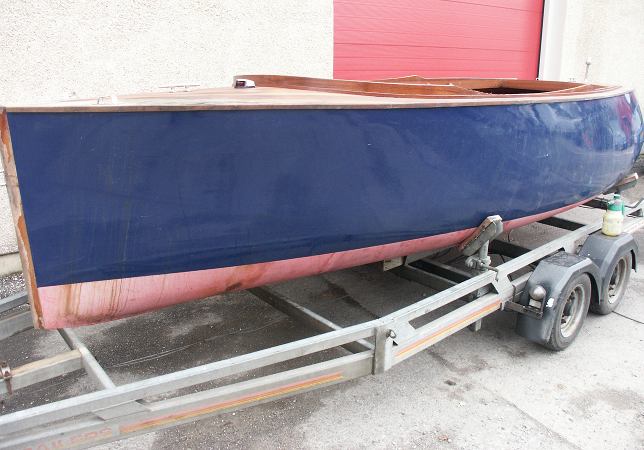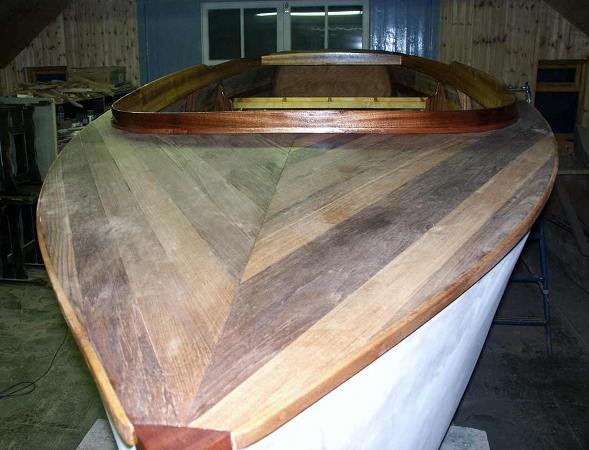 Arrowhead design teak deck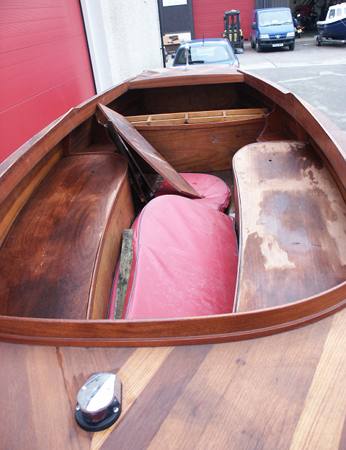 The read forward facing double seat is available but not in place in this picture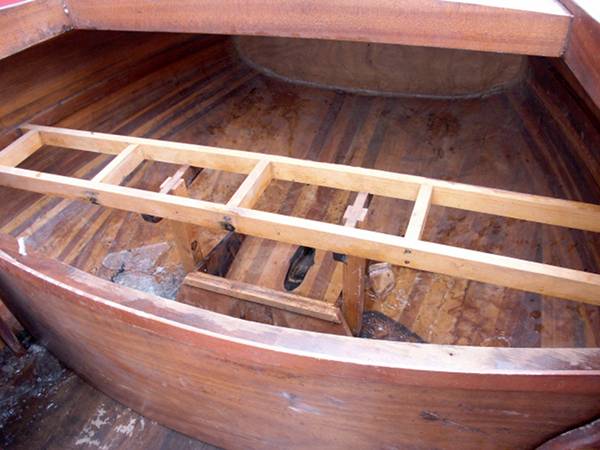 Engine compartement with the seating above removed.