Well things have really slowed down now, but some progress anyway.
I used the skeg design from Nick Schade which was fairly straightforward to make from playwood for the body and some 4mm okume offcuts I had. Here I'm making sure it is square to the hull.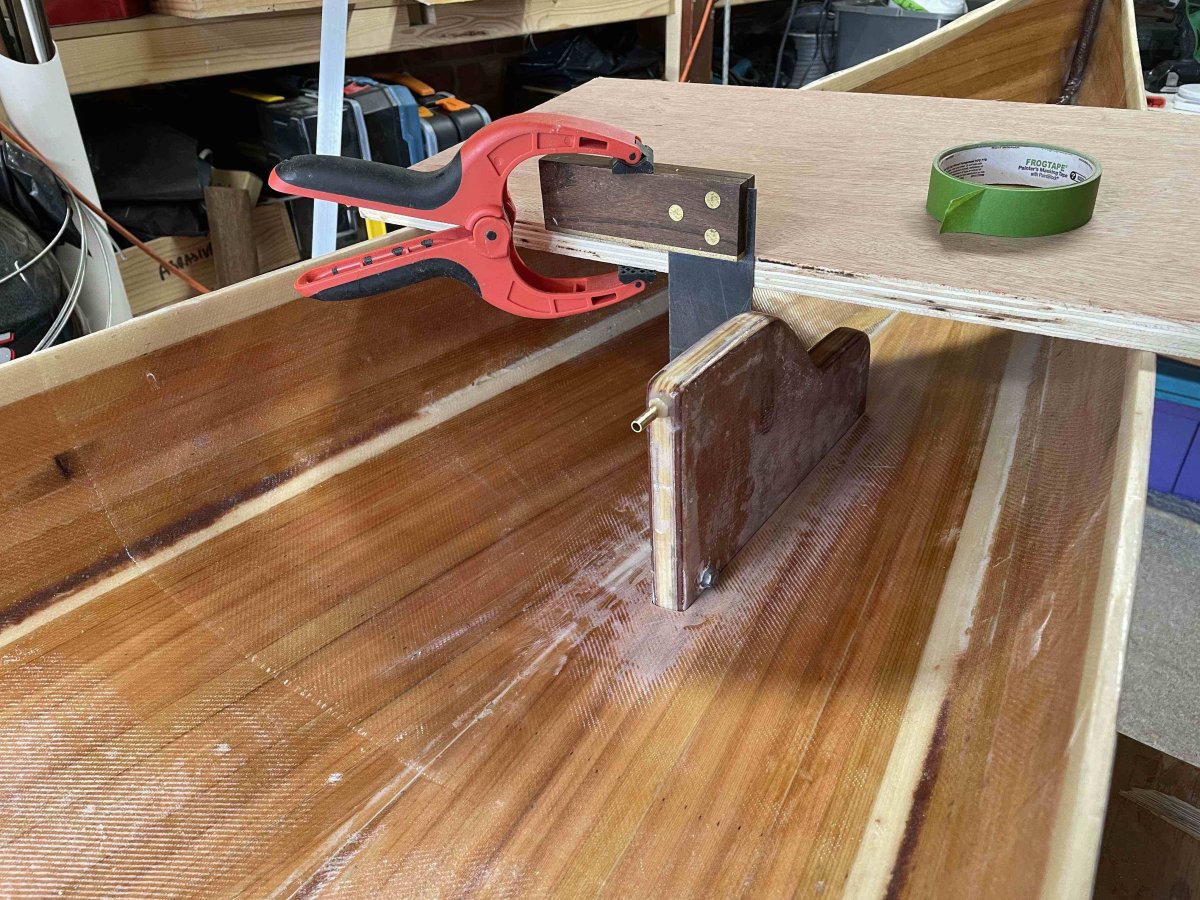 and after filleting and glassing and a final fill coat on the hull interior. I also varnished the inside of the hull and deck for added long term protection.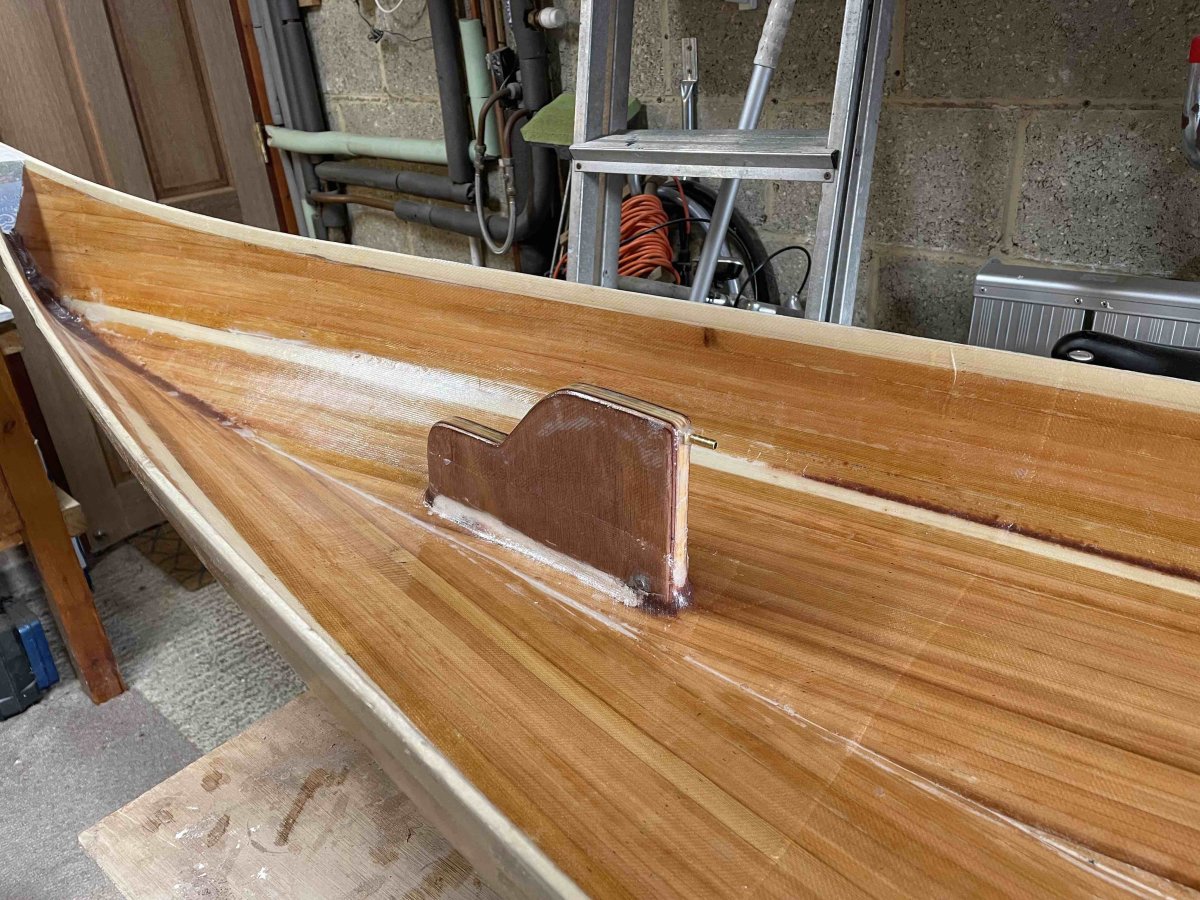 The hull and deck were finally united and here is a picture of the whole thing encased in wrapping tape ready for the internal taping session.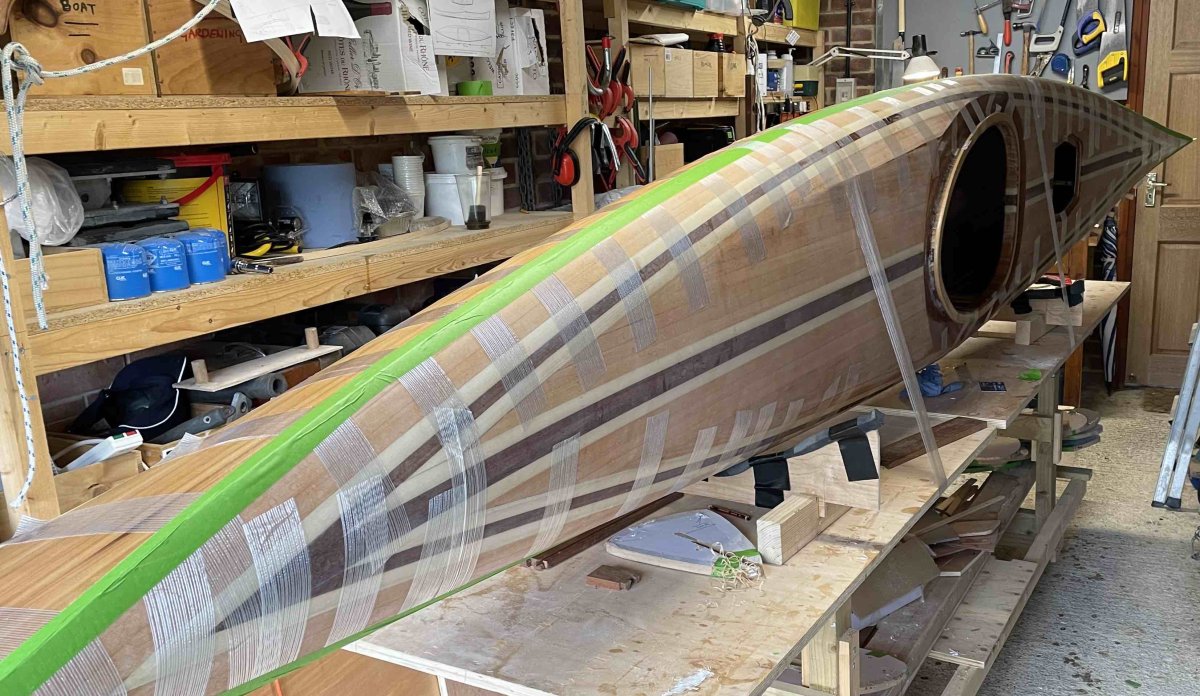 Getting the hull to deck joint tight was a real struggle and even now there are some obvious places where light can be seen at the join from inside, but of course no one is going to see that except me, and as other builders have reported the areas near the ends were hard, especially as it had been a month or so since the hull and deck were glassed and I neglected to put the forms back in the hull when I was storing it in slings in the roof. I ended up sanding a mm or so of the deck edge away at the ends to get a smooth join, but with the outer glass on is completely invisible.
I used some more of the 2mm ash edging for the outer stems and loads of packing tape to hold it while it set.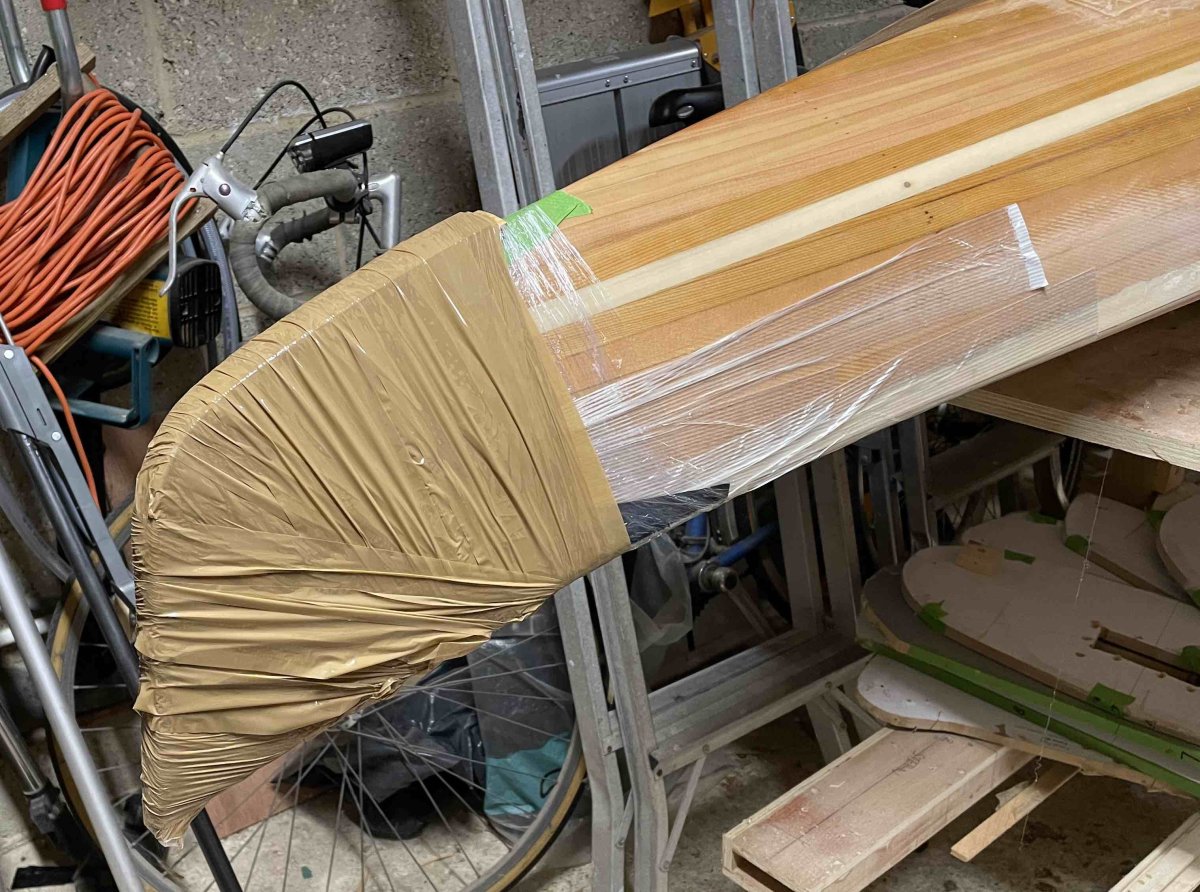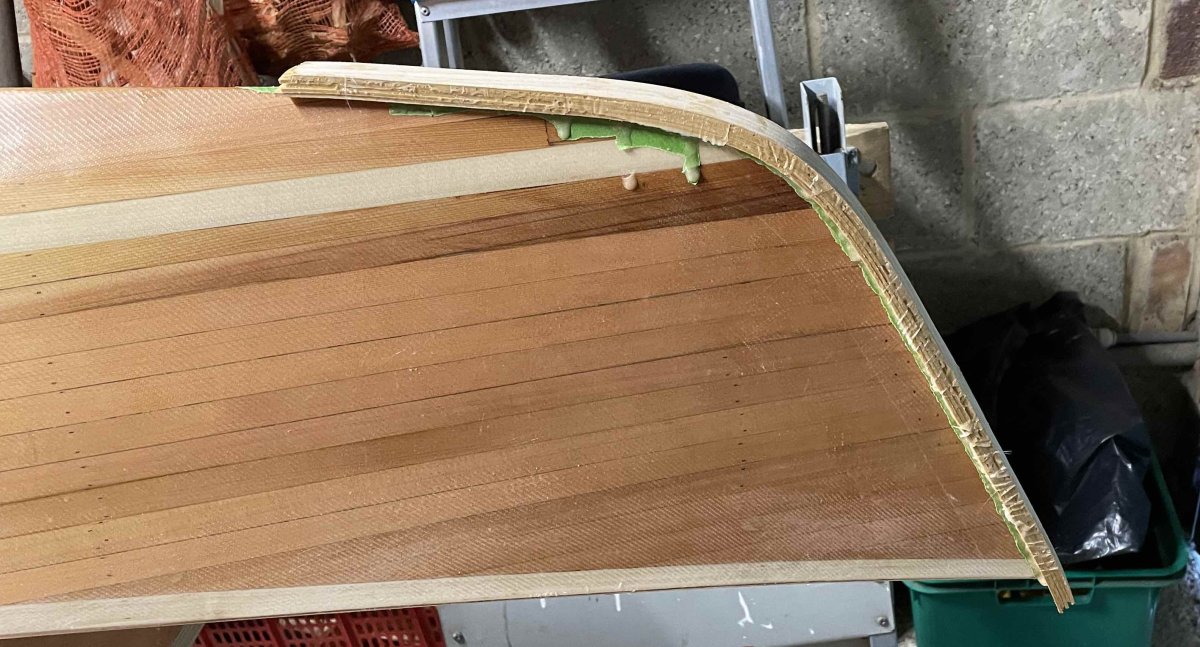 and finally after shaping which I think looks OK.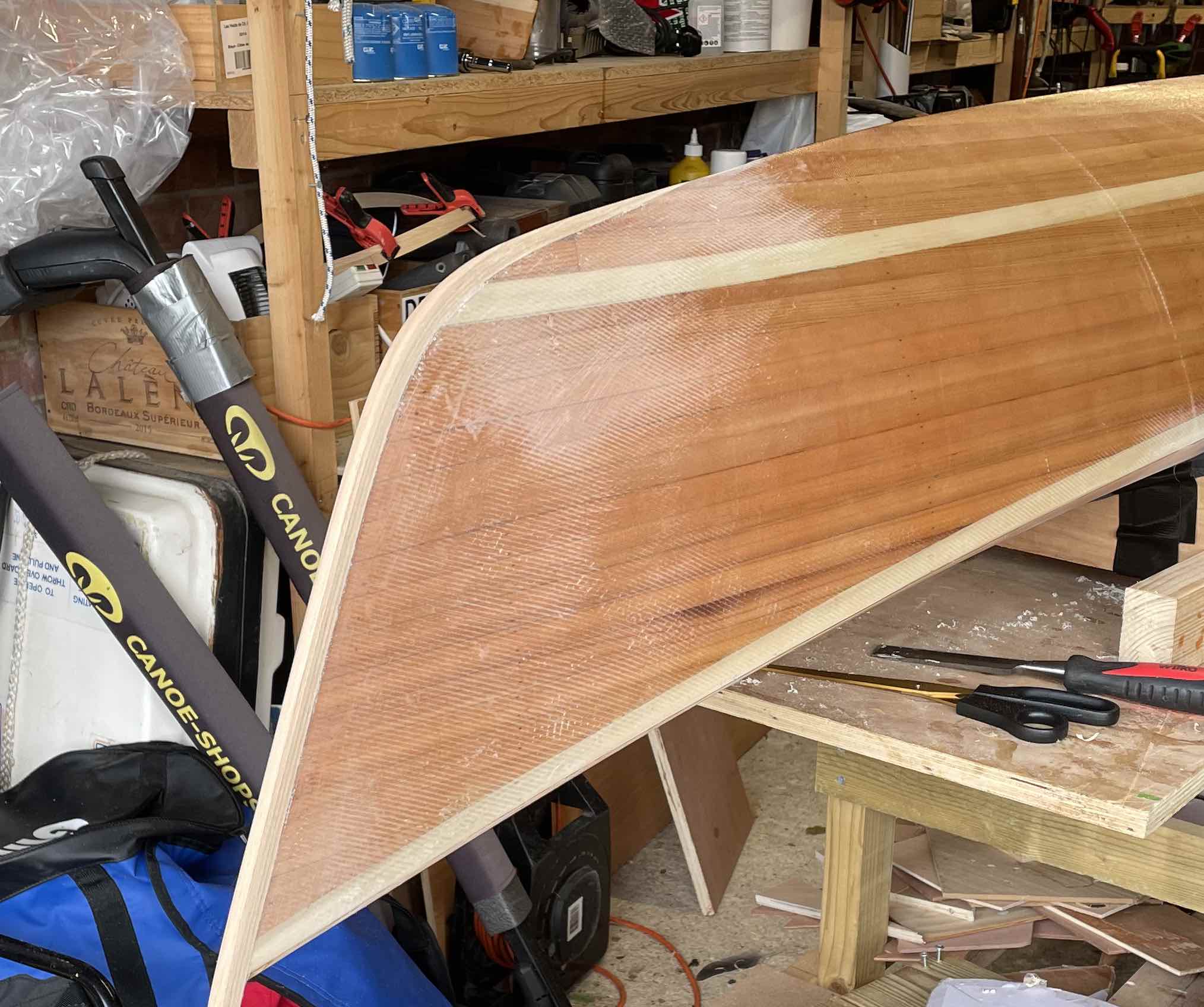 This is the rear bulkhead made from closed cell foam.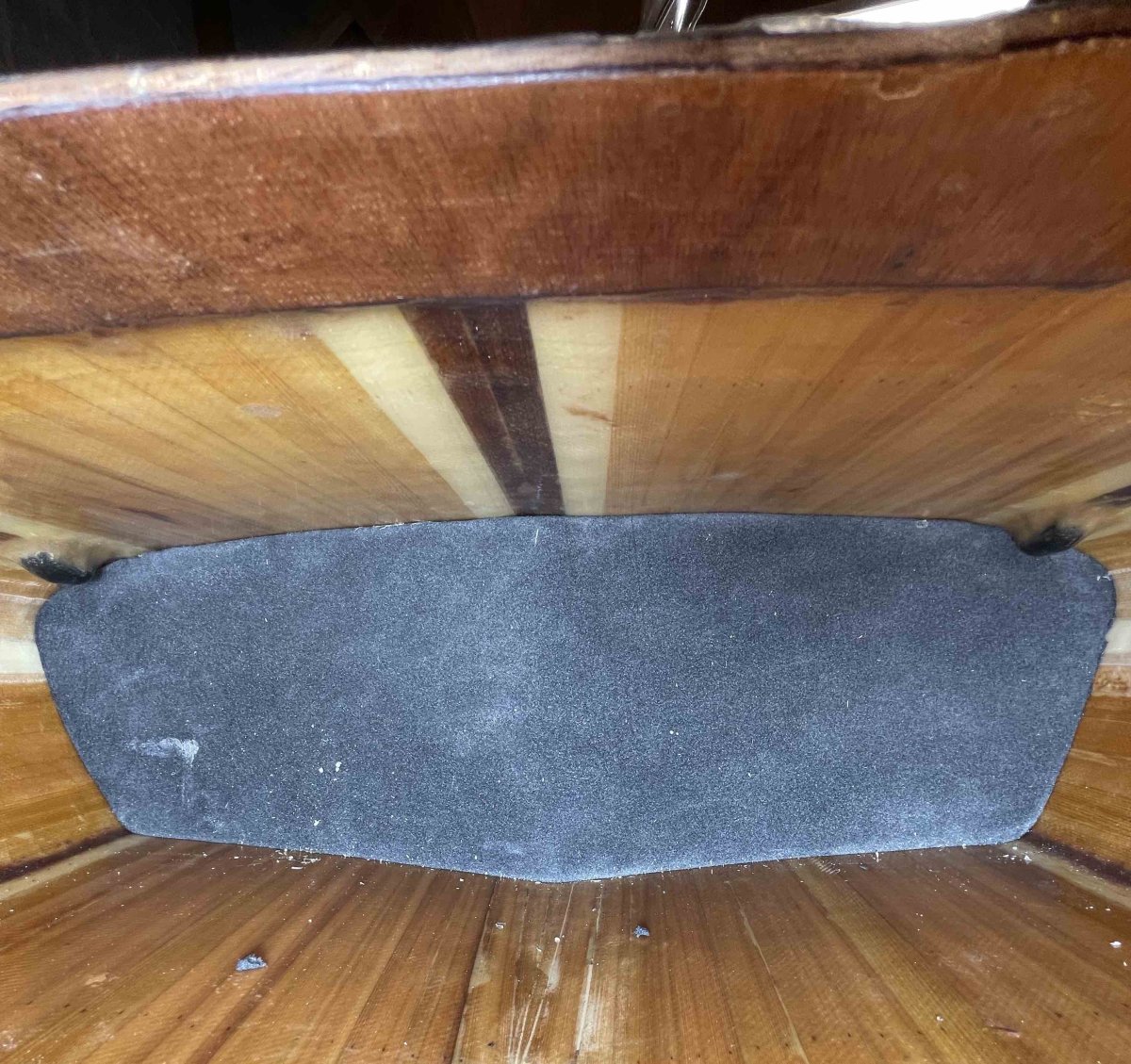 I've applied an outer layer of glass over the hull to deck join and am in the process of applying fill coats, sanding and cleaning up the hull and deck now. This is after what I hope is the final fill coat on the hull but before final sanding.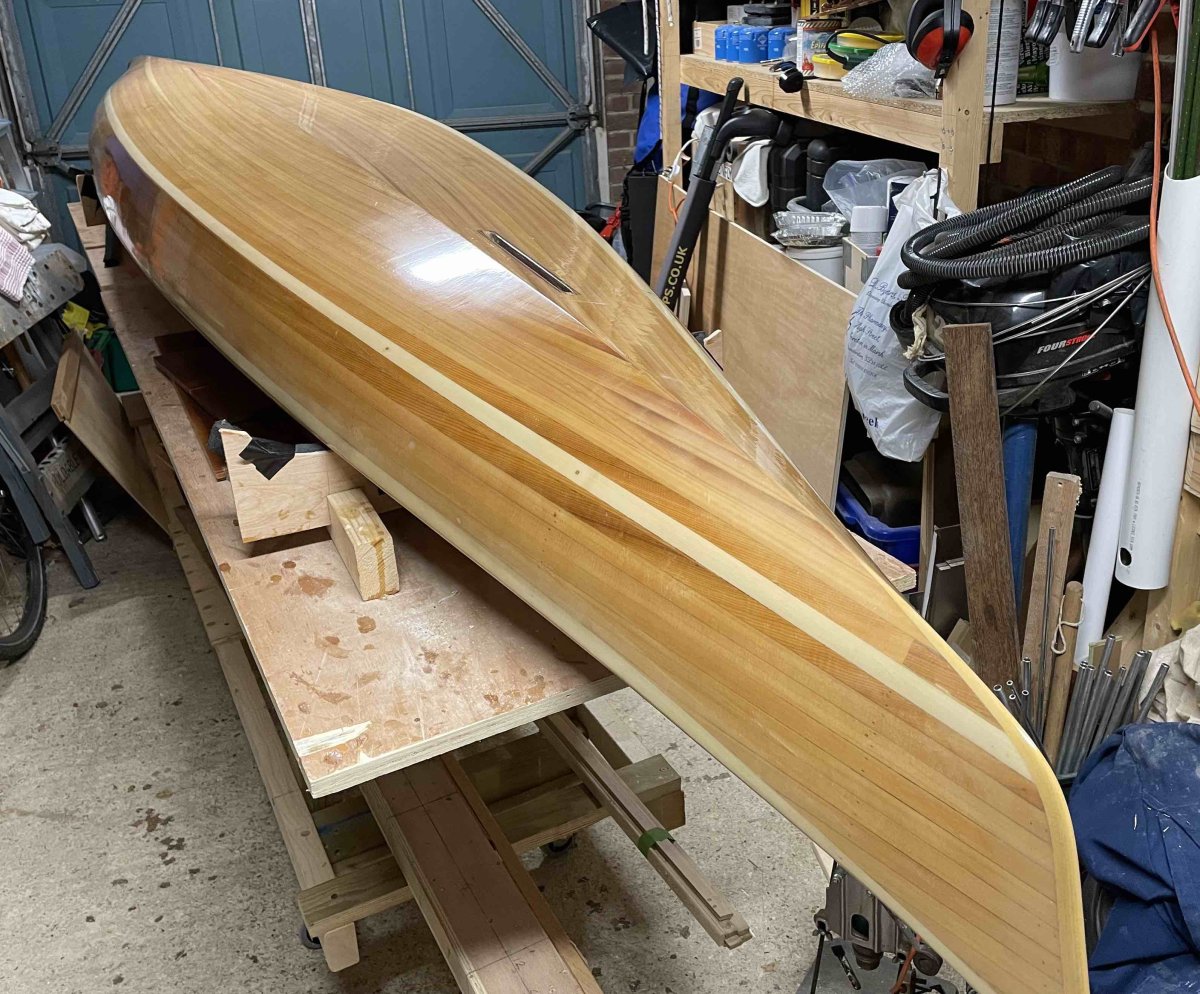 Its getting cold and damp and I've switched to West fast setting epoxy which sets in colder weather but does have a real amine problem which needs a good washing to get a sandable finish.
Other little jobs have been making fittings for a bungee deck hatch hold down which I hope is going to work as well as others say it does. I used some mahogony from some old furniture for the hooks on the hatch and the bungee cleats in the hull. Oh and a minature maroske fitting for a small loop to open the hatch.