Launched yesterday in the exotic setting of the Grand Union Canal, under a 1970's concrete flyover in Milton Keynes, our CLC Annapolis Tandem Wherry "Libelle".
Thirteen months total build time (including 4 months hoisted into the garage loft over winter) and our first build, it uses the Angus Rowboats sliding seat system and riggers, halving the weight of the drop in units and substantially cheaper too. Concept 2 Big Blades oars with shoes, seats and rails from Swift Racing (local to us).
I'll be posting a build log in that section over the coming days.  Thanks to the team at Fyne for their support, though little was needed with the excellent instructions provided.
This was a "soft" launch as Libelle still needs a final couple of coats of varnish (Interlux Compass) inside and properly "naming" but we couldn't wait any longer!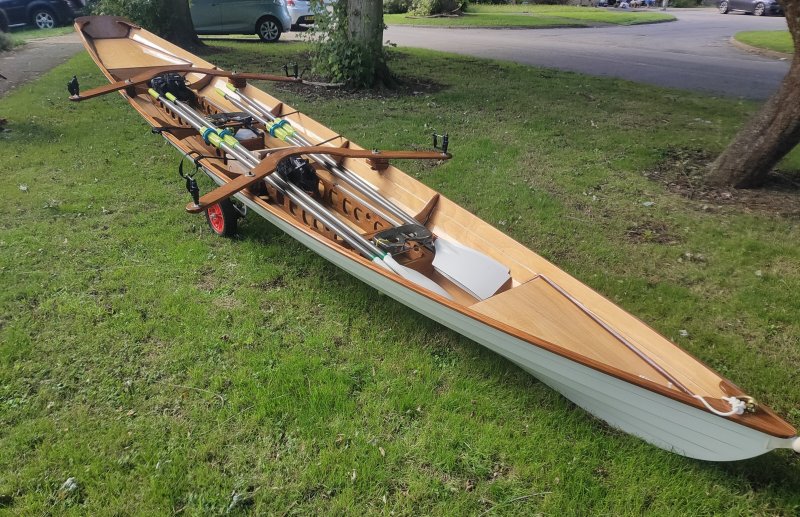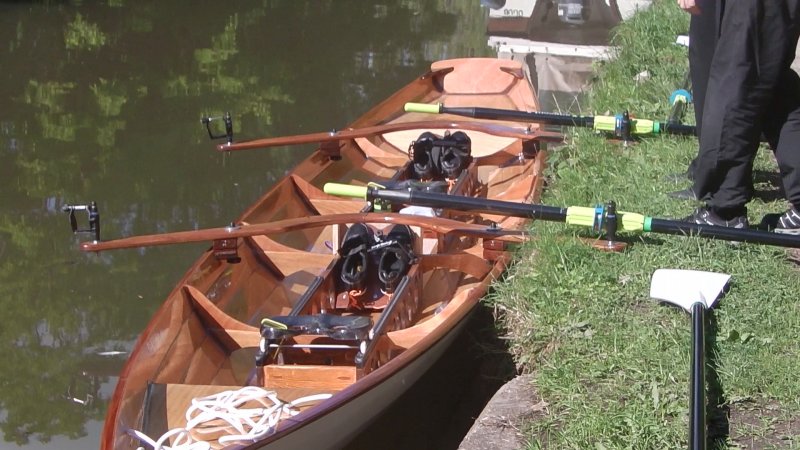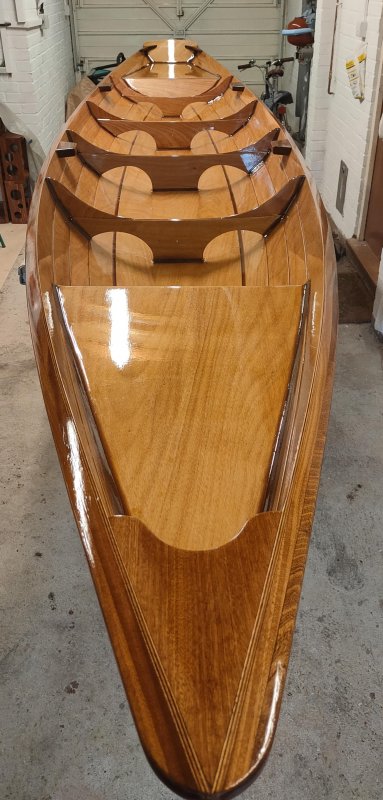 Last edited by Simpsonboater (2 Sep 2020 8:32 pm)