I woke up surrounded by fog.  It soon lifted, but continued to cling to the shores in the distance for a bit: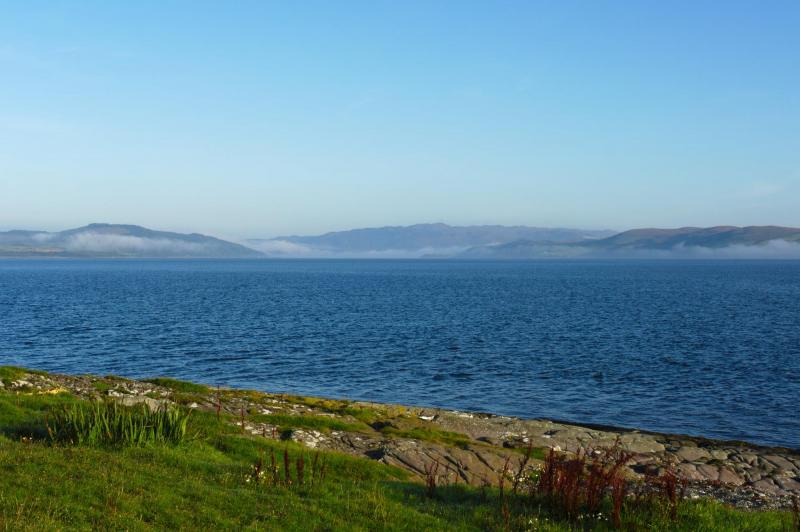 Soon after setting off, I came across the seal colony on Inchmarnock: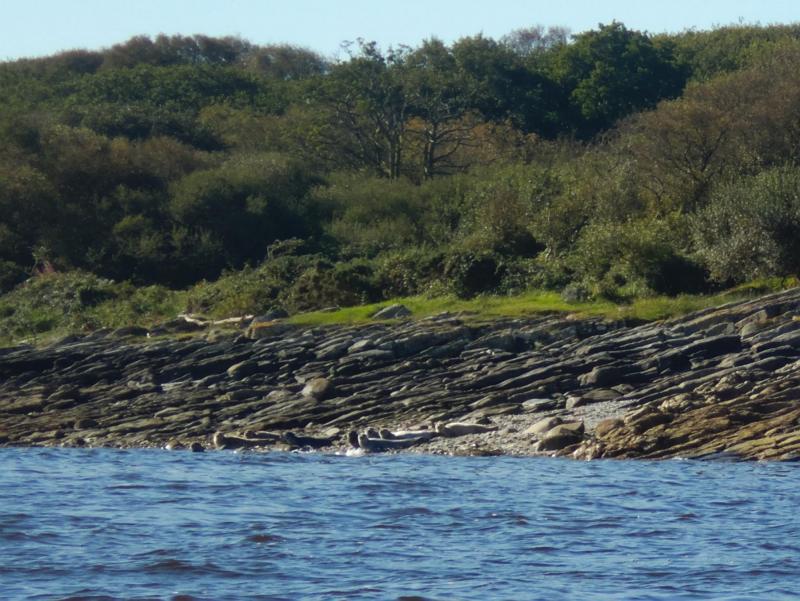 Arran and Holy Island visible in the distance: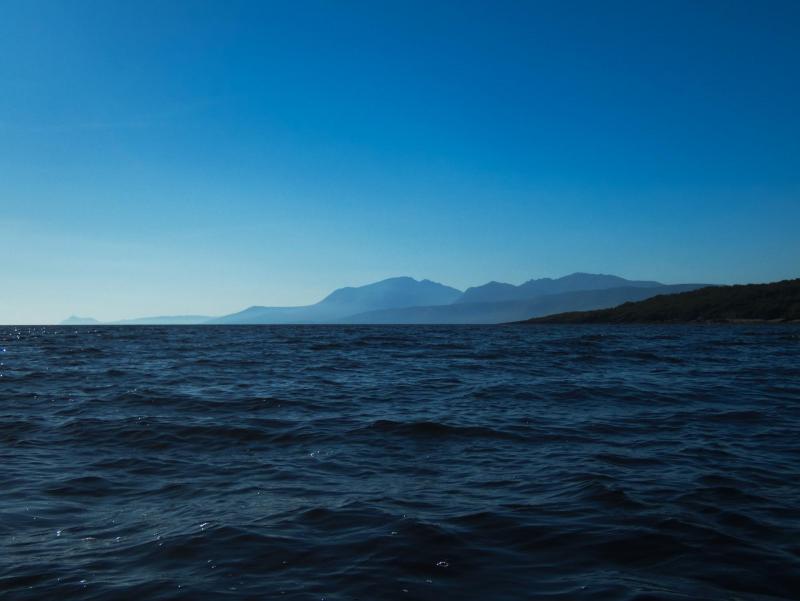 The headland of Dunagoil, looking like the ruins of a giant fortress.  Apparently there are a couple of Iron age forts up there.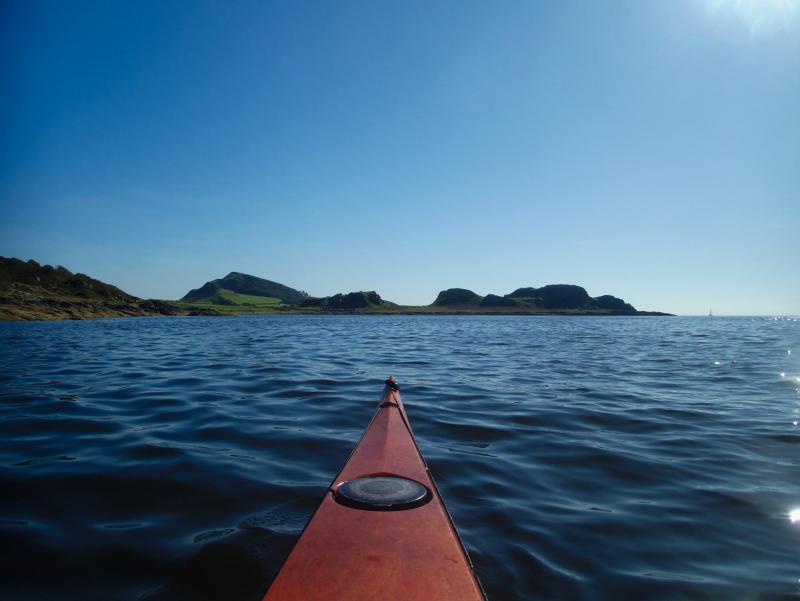 Lunch at Dunagoil Bay, with a view of Goatfell and Glen Sannox on Arran: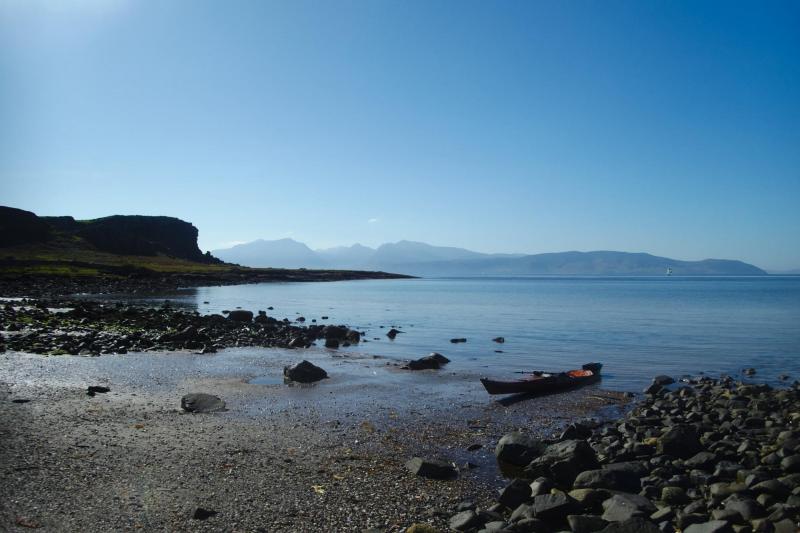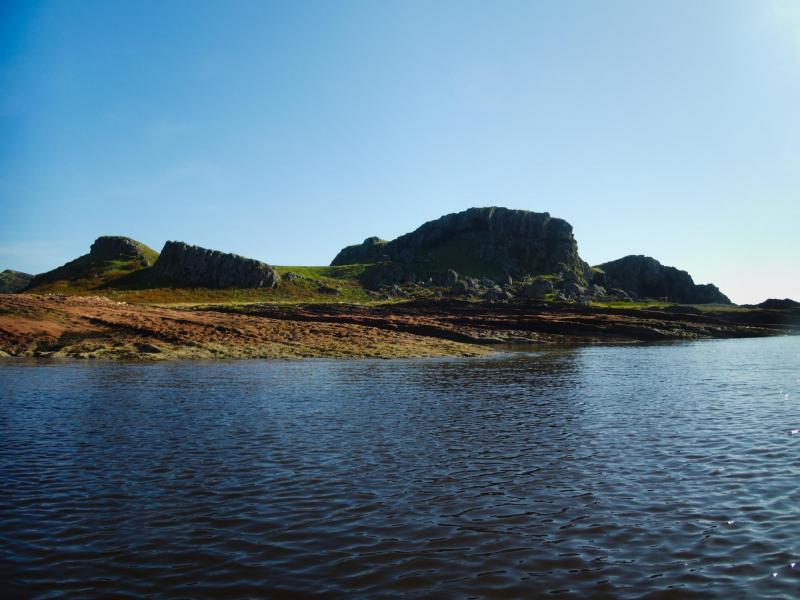 Approaching Garroch Head, the southern point of Bute: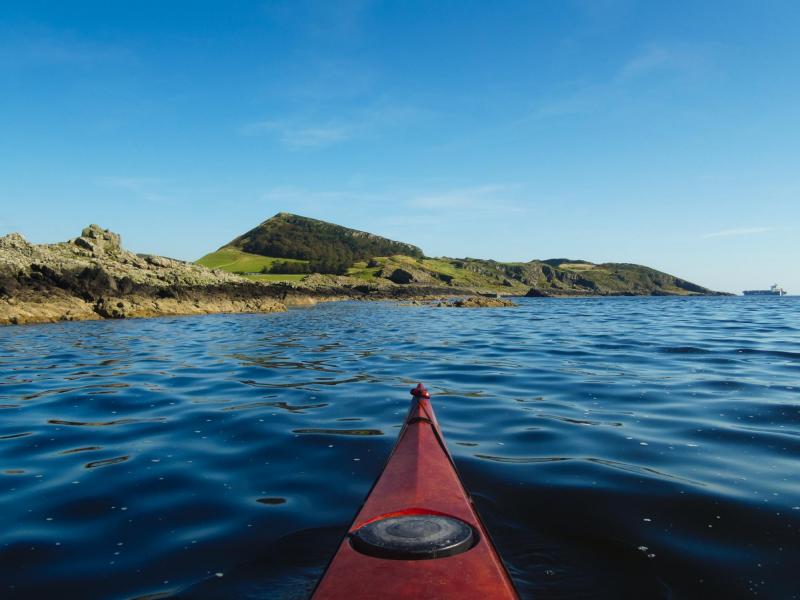 A last look over at Glen Sannox on Arran before rounding Garroch Head: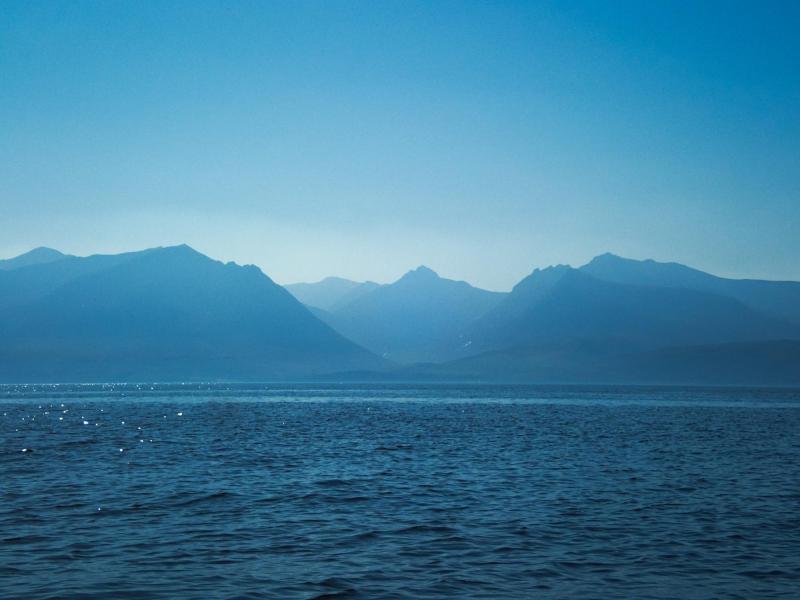 Little Cumbrae back in sight.  Almost back to Glencallum Bay where I had camped the first night: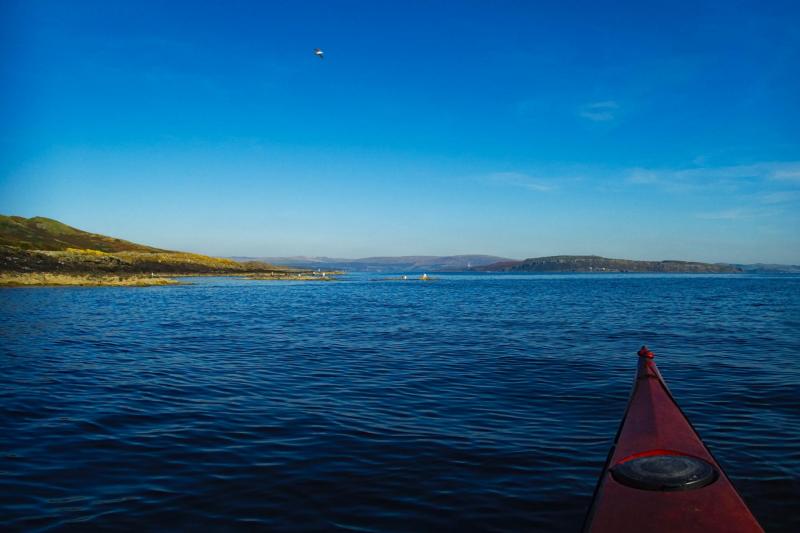 Passing through Millport on Great Cumbrae.  The sea was smooth and glassy on the return crossing from Bute and it was hot in the sunlight: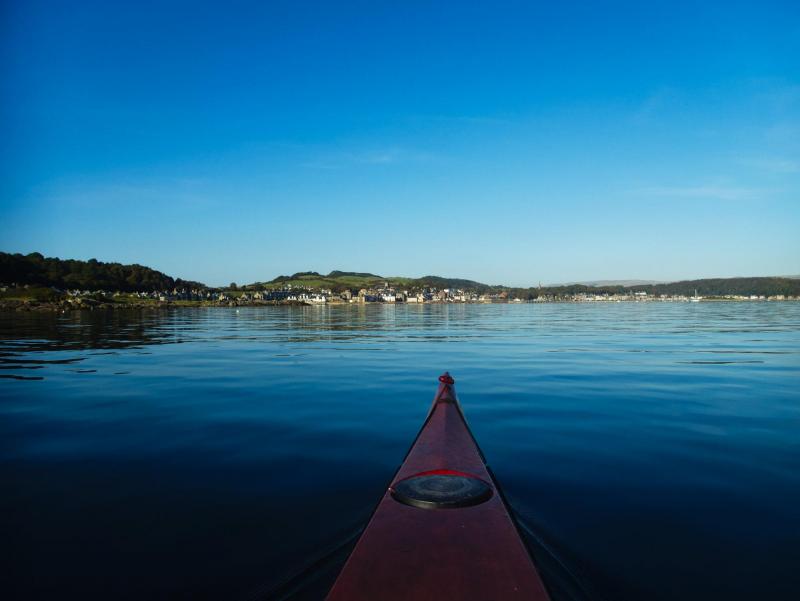 Back on the public slip in Largs.  Time to pack up.  It felt very strange to be back in a car when my boat had been my only mode of transport for four full days -- it felt like much longer: