After all my tribulations with the twisted-bow problem during construction (see the Boat Building Help section, https://forum.fyneboatkits.co.uk/viewtopic.php?id=687, I finally launched on December 8th 2020 in the Llangollen Canal between St Martins where I live and Chirk, right on the Welsh border.
My wife and I had a good hour's worth of paddling, and found my choice of seating and footrest positioning to be spot-on.
All the photos show her, not me, but the main subject is my 14 ft Wood Duck. I had a lot of fun building her and look forward to lots more fun paddling.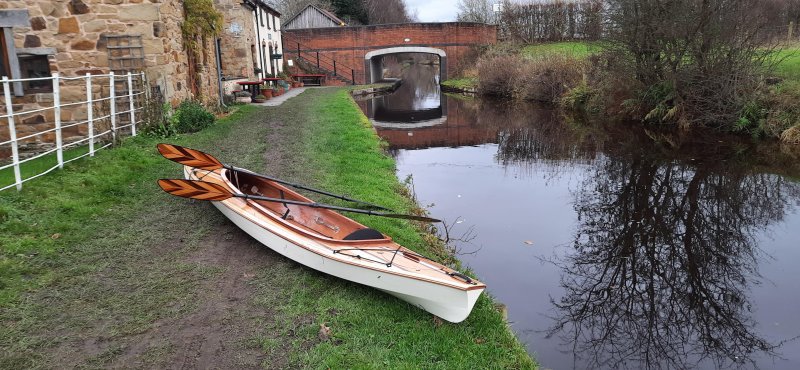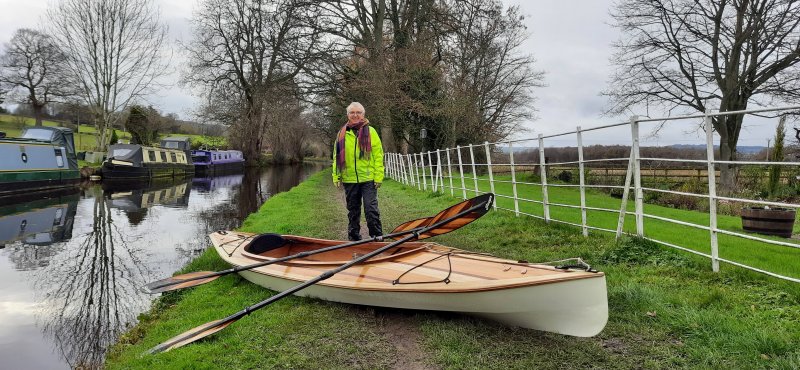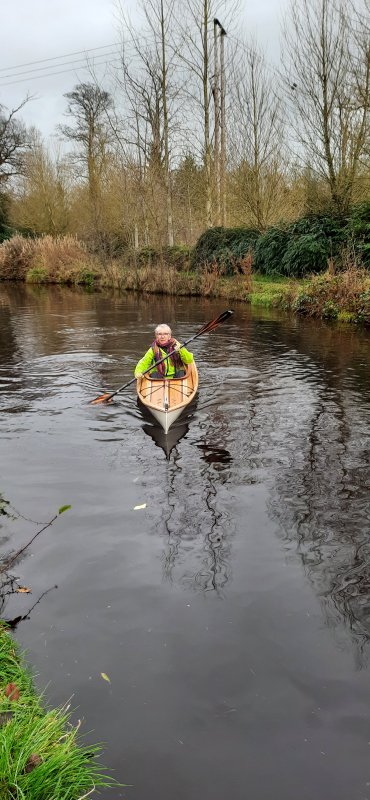 Last edited by kpalling (8 Dec 2020 10:02 pm)