Has anyone else encountered this?
Laced together the two bottom panels along the keel edge, then started wiring in the bulkhead and the temporary forms, but immediately found that the bottom edge of the bulkhead and the forward form (i.e. the edge corresponding to the bottom panel) was in both cases 5mm to 6mm short of the bevelled outer edge of the bottom panel. It's probably clearer in the close-up images below. I've run a pencil along the inner edge of the bevel, for clarity. The photos concentrate on the bulkhead, but the forward form does the same thing.
Before anyone asks, the keel edges of the bottom panel line up snugly, so it's not a question of misalignment there. And the bulkhead and form are in the correct positions (if you switch them around, the dimensions don't begin to fit). The two other forms – the bow and stern ones – do line up properly, no problem there.
I'm loth to trim the outer curve of the bottom panels, as they're laser-cut and should be perfect; and because mucking around with the kayak's panel lines could easily have knock-ons for good fit of the side and deck panels, and with overall shape.
So what to do?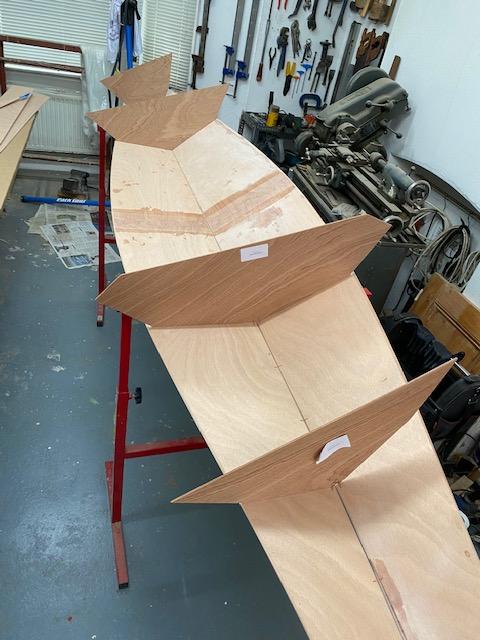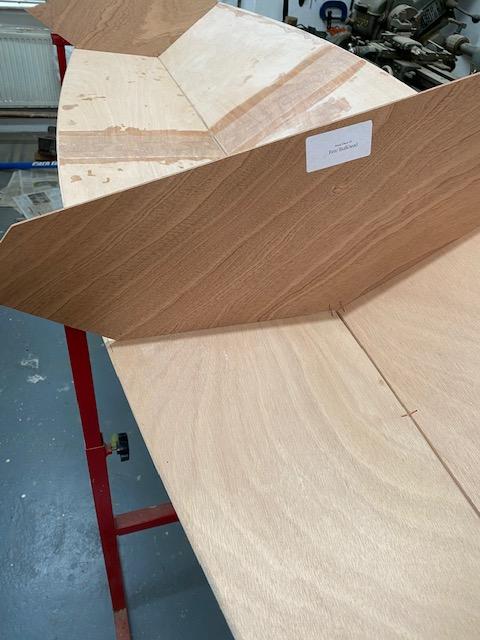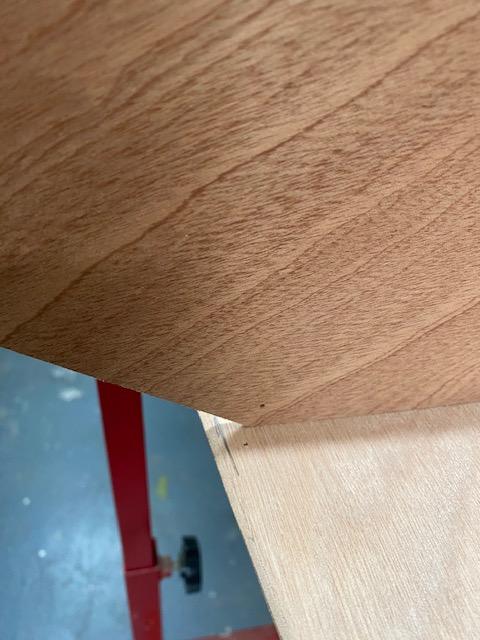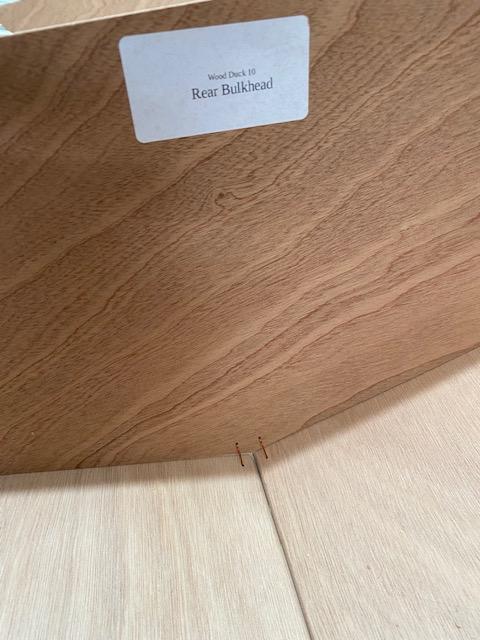 Last edited by Nat (20 Jun 2020 8:04 pm)