A just bought (and awaiting delivery of) a made-to-measure boat cover for my NE Dory from these people:
http://www.kustom-covers.co.uk/
It's being made out of 900gsm PVC, the spec used for drop-side lorry curtains. Mine came in at £279 all inclusive.
They also do made-to-measure rectangular tarps in 610gsm or 900gsm, which are a bit cheaper than a proper boat cover.
Their detailing is very good - proper tape-reinforced perimeters, real brass eyelets and high quality durable materials.  The company have made stuff for the All England Tennis Club (Wimbledon) in the recent past. Their prices are very competitive and they were also prepared to negotiate a little, too.
(Edit: 14th May 2019)
Had the cover on the boat for two winters now and this is what it looks like. A little dust and muck has accumulated on the surface thanks to nearby trees. Overall, really pleased with it. Picture below:-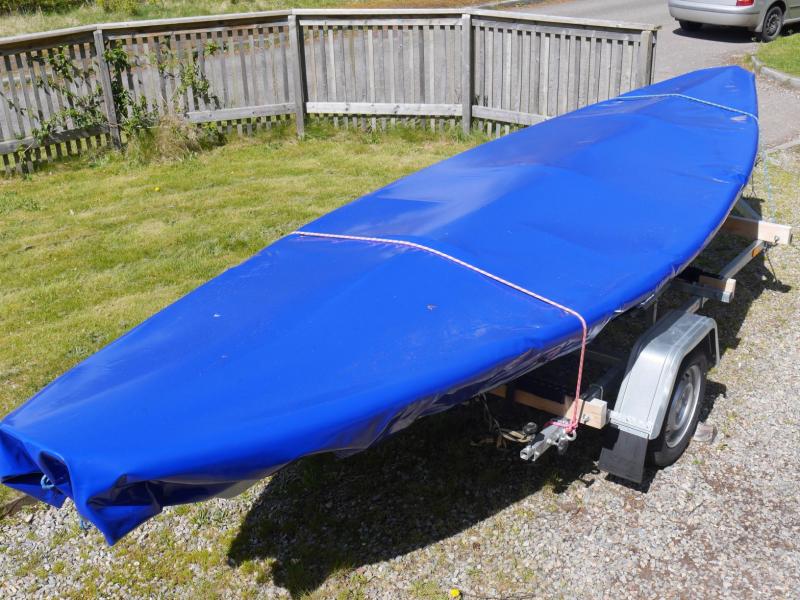 Last edited by CrimeaRiver (14 May 2019 11:16 am)
---
Recidivist wooden surfboard builder!
Built a Kaholo 12' 6" SUP from plans
Built a NE Dory from plans