So I spent the Day yesterday working on my rudder.  I had previously made a template very much like the one I found on the internet, but once I offered up my ironmongery I realised I needed to make a slight alteration to accommodate the lower Pintle.
I worked out I could make the rudder and the dagger board from half a sheet of 18mm marine ply and sketched up a simple plan should it be of interest to others.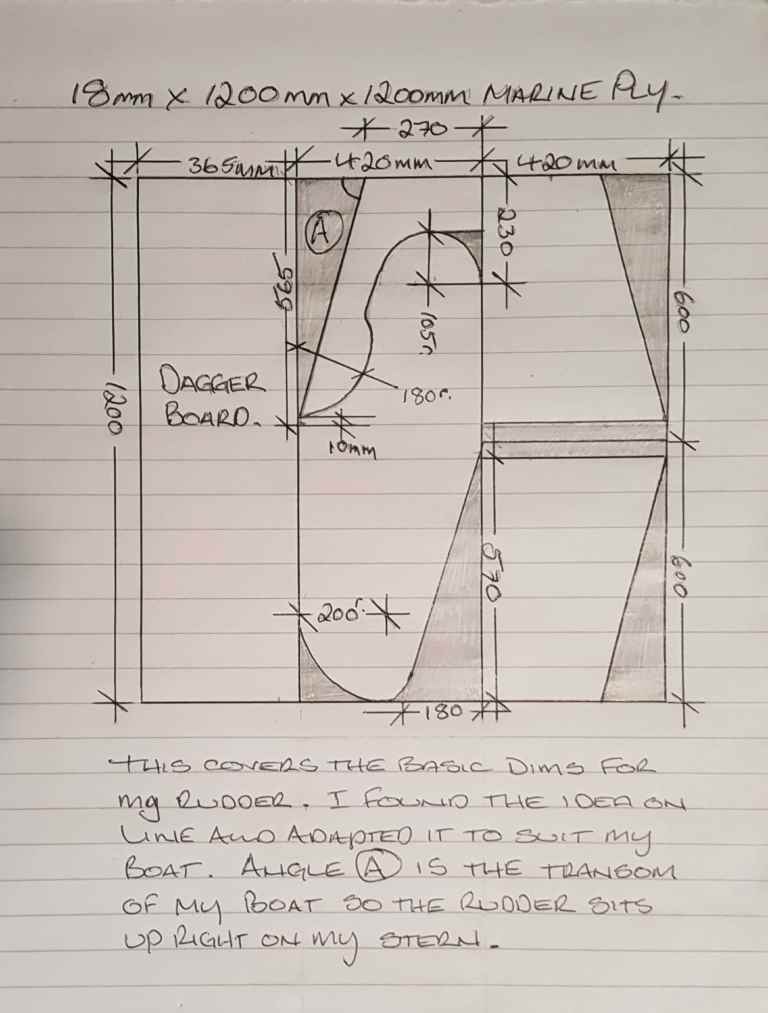 First I set out my sheet of ply ready to cut up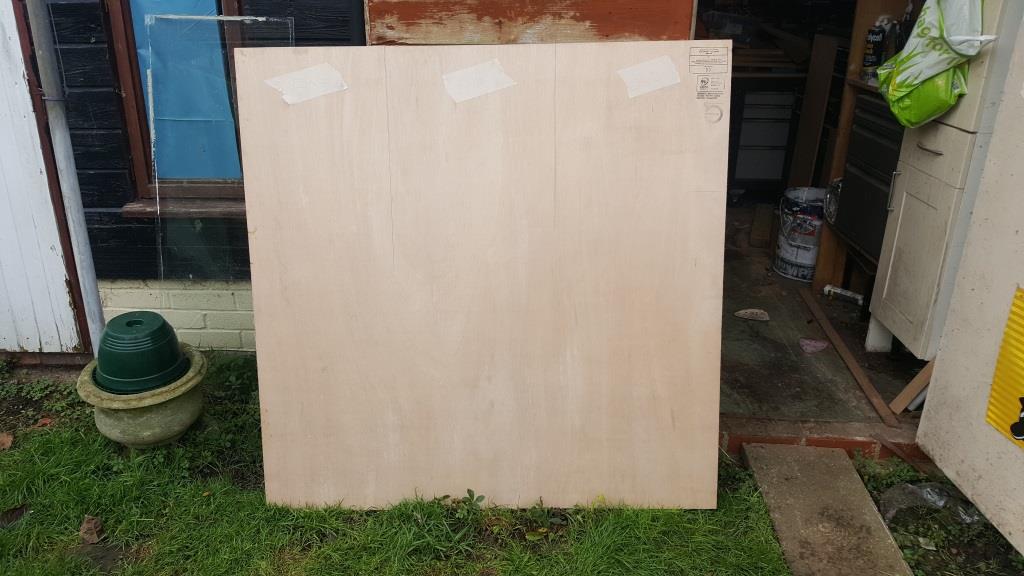 Next I took the two sides of the rudder and double sided sticky taped them together so both sides once cut were identical.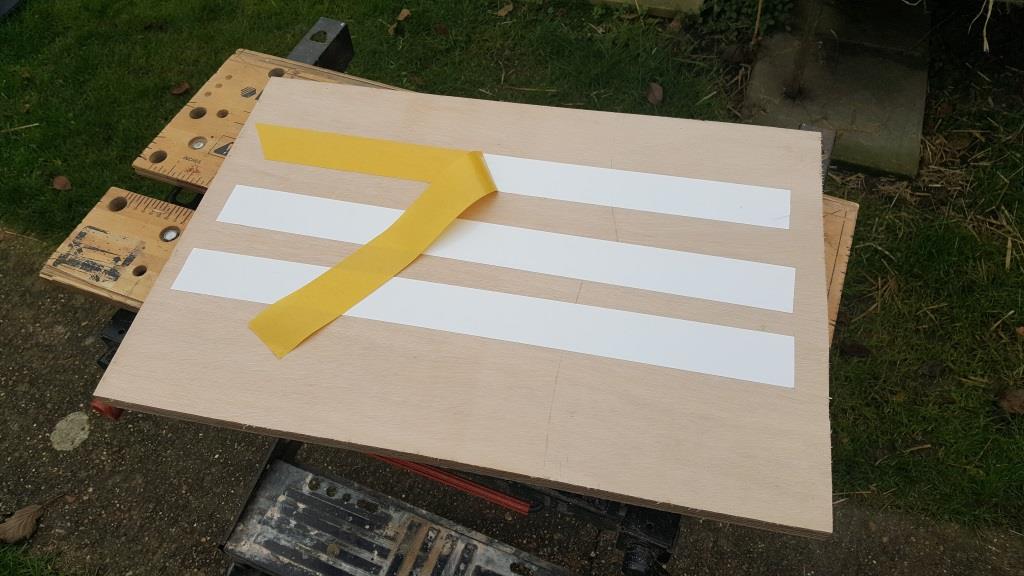 I would strongly advise you get a roll if you are going to do this type of thing as it gets a good grip, but will let go when you need it to without marking of damaging the surface of the ply.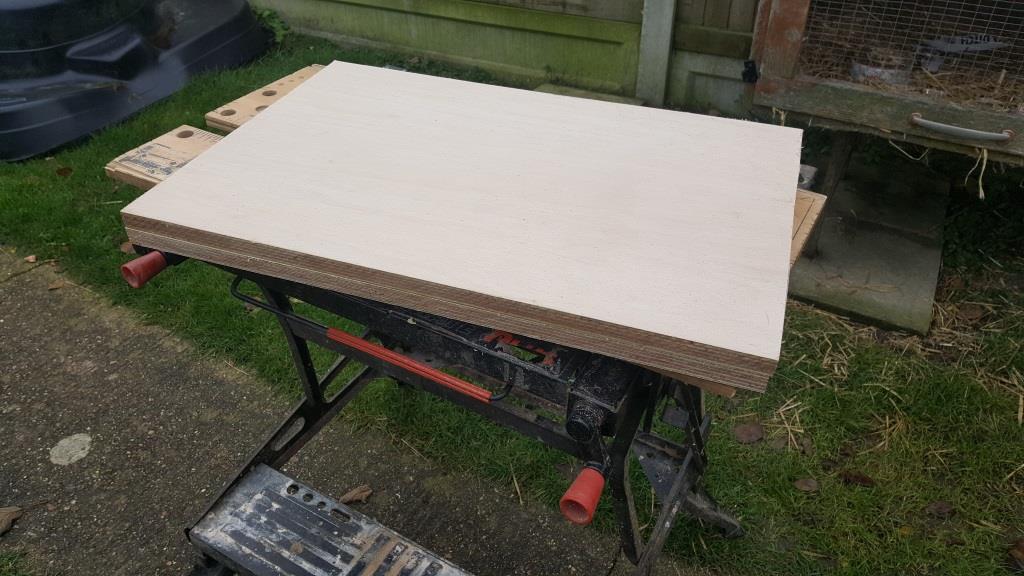 I placed my template on the centreboard and marked round it.
There was a little wander from the jigsaw blade, so I taped the template on and ran my router round it with the edge trimming bit in.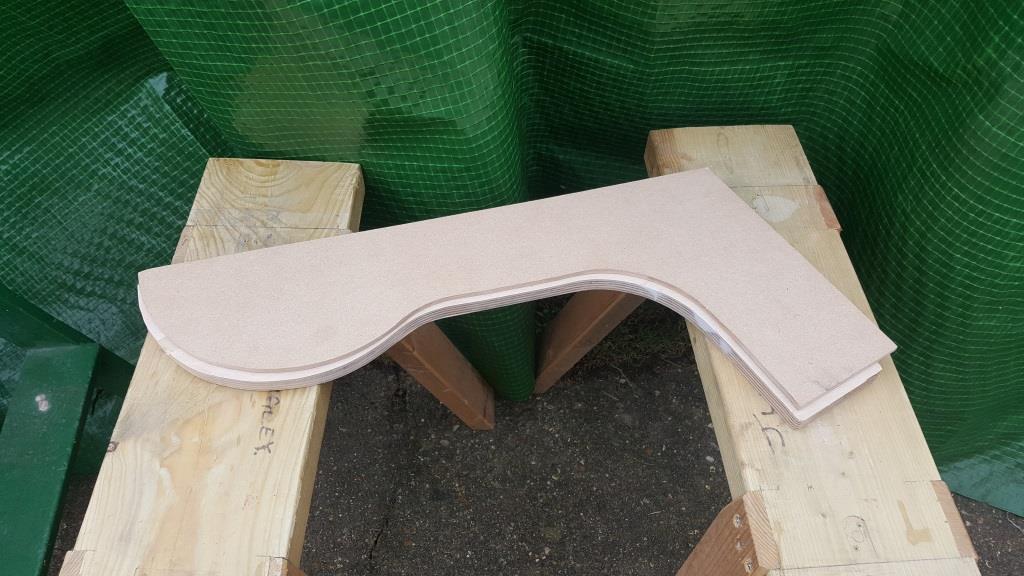 It didn't quite remove all the imperfection's so I had to use a small amount of two pack filler to get it right, although no one would have seen it as it would be on the inside of the rudder.
The blade also had a couple of imperfection's too.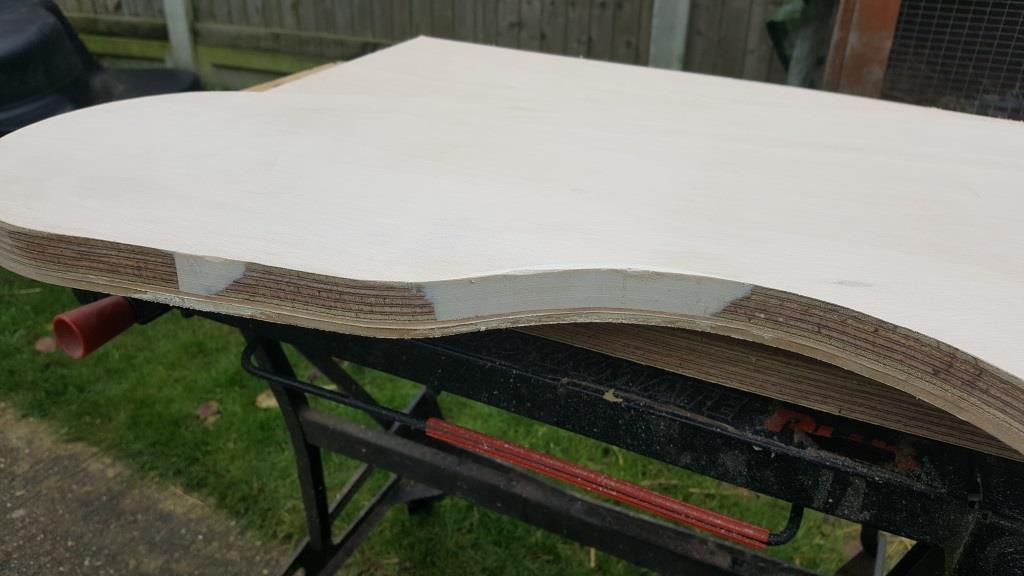 This ended up not being a problem, as during rounding off the edges the bit came out of the router and completely destroyed the blade.  But all was not lost as I had the other half of the sheet of ply, and a template. so within 15 minutes I had made another one with no imperfections.  All's well that ends well.
So New blade made I set it out on my workmate to establish the gap I would need to allow for epoxy and varnish.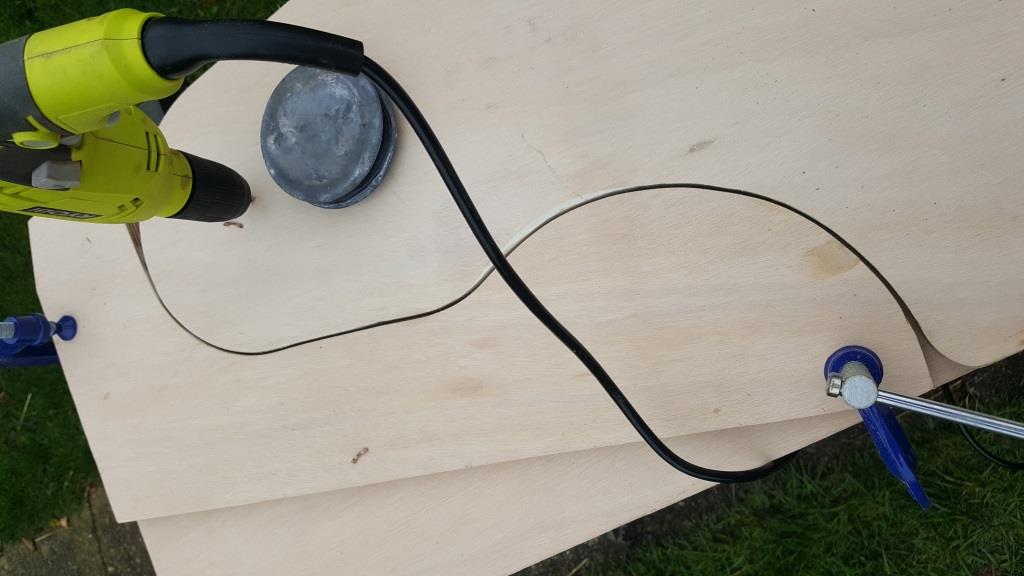 I also drilled my hole for the through bolt.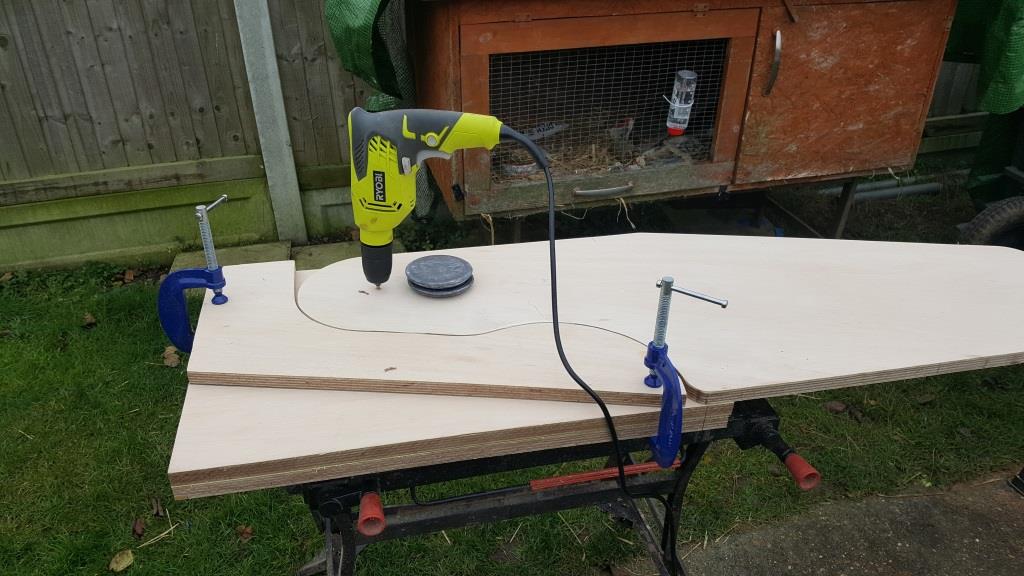 Next I assembled the rudder to make sure everything fitted and worked as it should.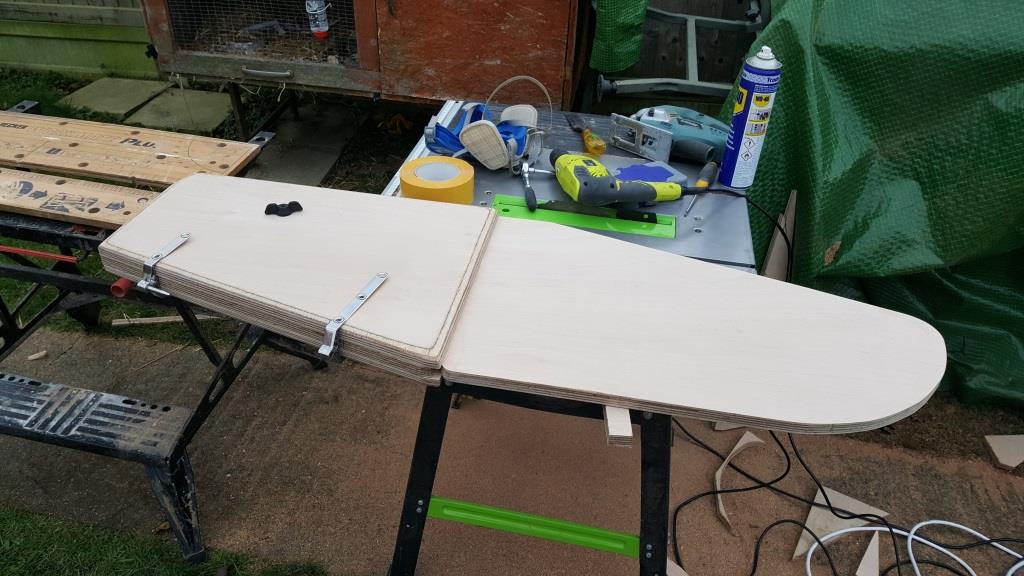 In both the down and up positions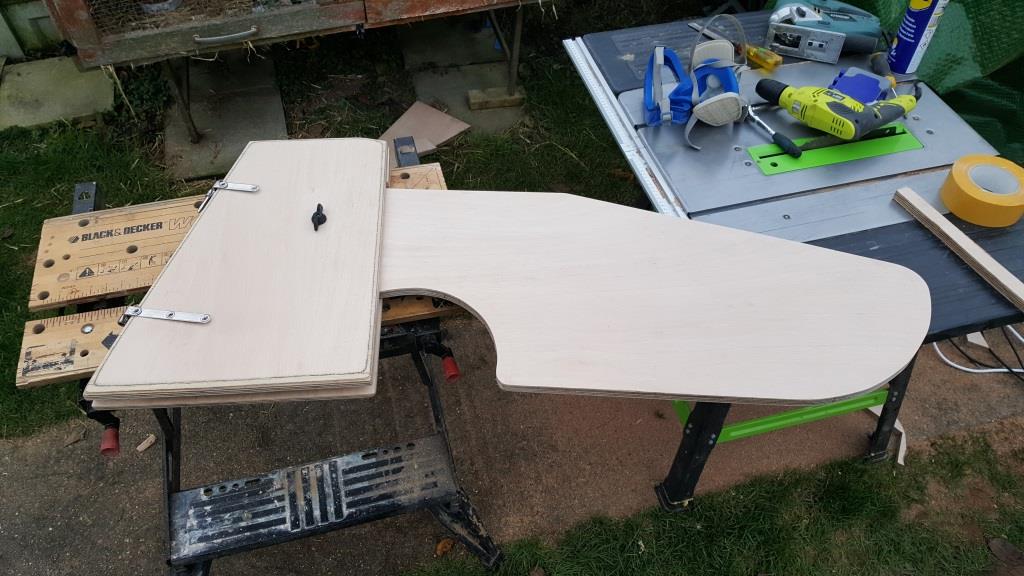 I still need to fair the edges of the rudder blade and give the whole thing a good sanding but the bones of the rudder are all in place.
I cant wait for the good weather to return so I can get back to the boat that is in hibernation at the moment by the garden fence.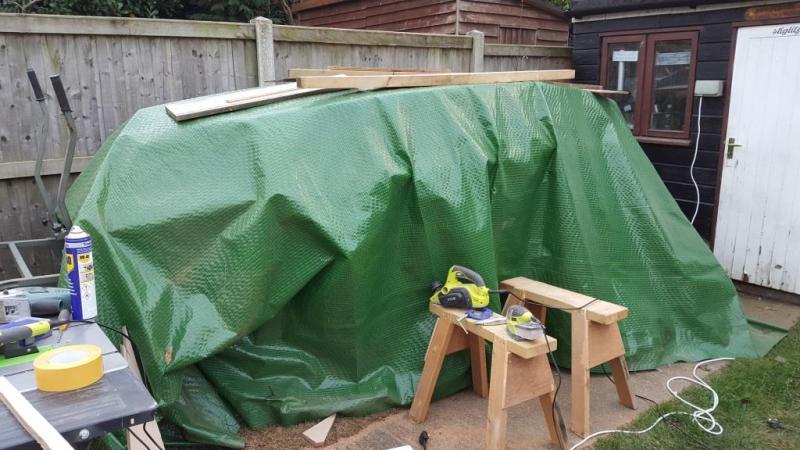 Never the less, I can still crack on with my dagger board so I still have a bit to keep me occupied during the winter months.
I hope that was informative and helped if you are thinking about doing something similar.
Bye for now and to all at Fyne Boats and the forum members
A happy and healthy 2019 to you all
Kind Regards
Jonathan.
Last edited by Jonathan (2 Jan 2019 2:16 pm)