Oooh, that is very nice!
Congrats on creating a beautiful SUP.
I completed a 12' 6" Kaholo last year for my daughter and would really liked to have fitted a strip wood deck. Mine turned out OK though, with my daughter deciding on a laminated fabric deck decoration. Instead of using foam pads for anti-slip I put some translucent deck grip strips on top of the final finish and within the outline of the laminated fabric - you can just make them out in the photo below: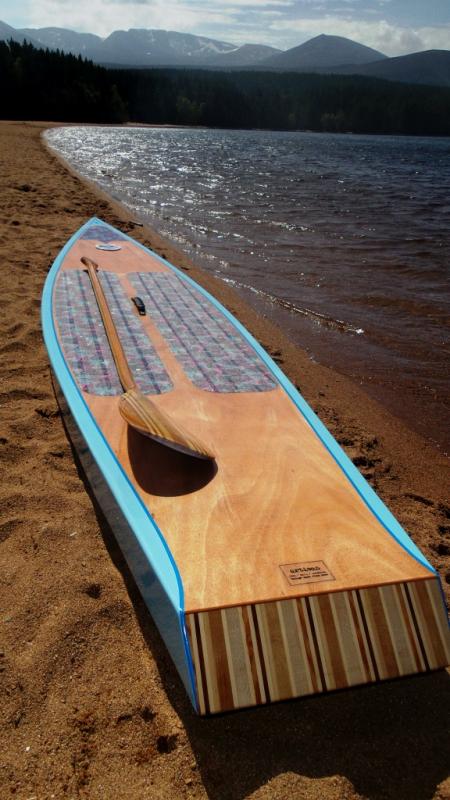 (Above) Launch day at Loch Morlich below the Cairngorm mountains in the Scottish Highlands. Old snow patches still on the mountains in June. (I also made the cranked paddle.)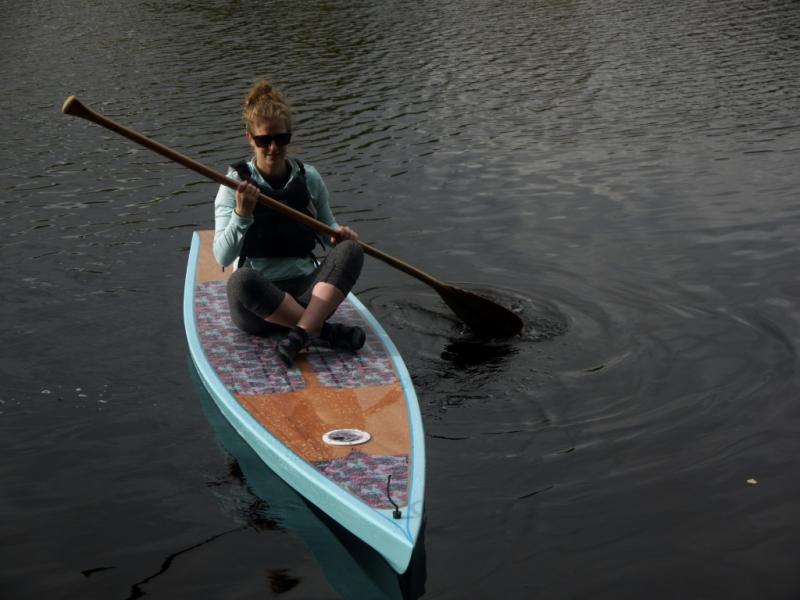 (Above) Decided to finish the deck with 'scratch resistant' automotive clear coat lacquer (we'll see just how scratch resistant it really is in due course....). In the past I'd carried out a few bodywork repairs to my cars so had an air compressor and a couple of half-decent (and low cost) auto grade paint spraying guns. The clear coat went on really well after I'd carefully flatted and prepped the epoxy. Actually, all the work is in the prep since the all clear coat goes on within the space of an hour on a warm day.
Fairly pleased with the result. So was my daughter!
Last edited by CrimeaRiver (25 Oct 2017 6:57 pm)
---
Recidivist wooden surfboard builder!
Built a Kaholo 12' 6" SUP from plans
Built a NE Dory from plans