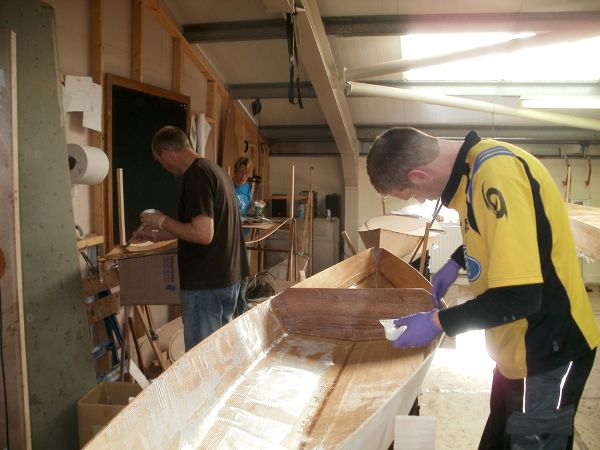 We are running two 5-day boatbuilding courses this year at an introductory price.  These will be the first courses to be run in our new workshop.
Building your boat in a group setting with a professional boatbuilder at your side is a great experience and at the end of the week you'll have your own boat to take home with all major assembly completed.
The courses are held at our workshop in the Lake District, so there is plenty to see and do in the area.
The first course is only a month away - it starts the day after our demo at the Derwentwater Regatta, so why not come and meet your instructor beside the lake before the course begins?