Having only taken my boat out on day trips so far, it was time to take her on a longer trip.
A year ago we had spent a week motoring a yacht around the Small Isles while a high sat over the British Isles.
This year we watched the yachts enviously as they flew along in perfect force 4/5 winds as complex low, after complex low tracked across Scotland.
Despite having to spend a couple of days storm bound on a beach (even the yachts disappeared with forecasts of force 8), the Sound of Arisaig proved a fantastic place to paddle.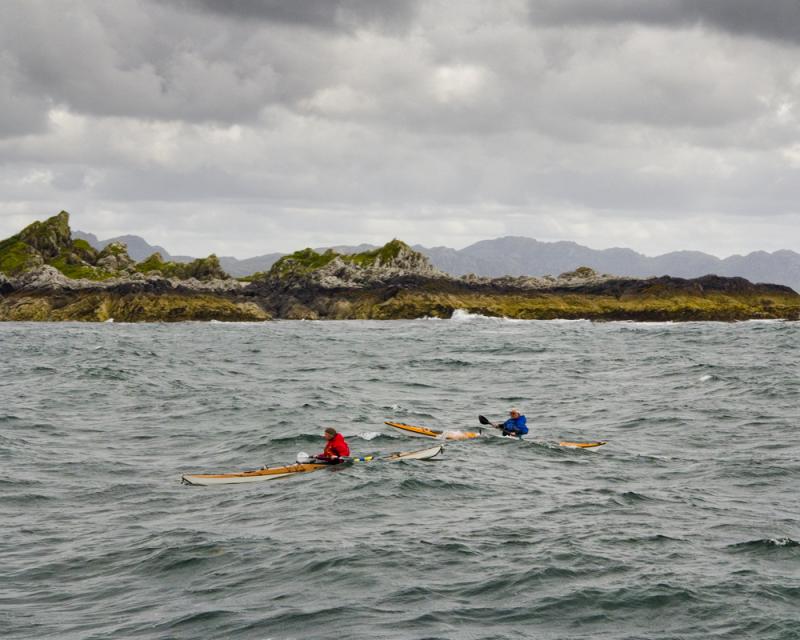 I was very impressed with how my Petrel (nearer boat) handled the conditions, I'm definitely the limiting factor, not the boat.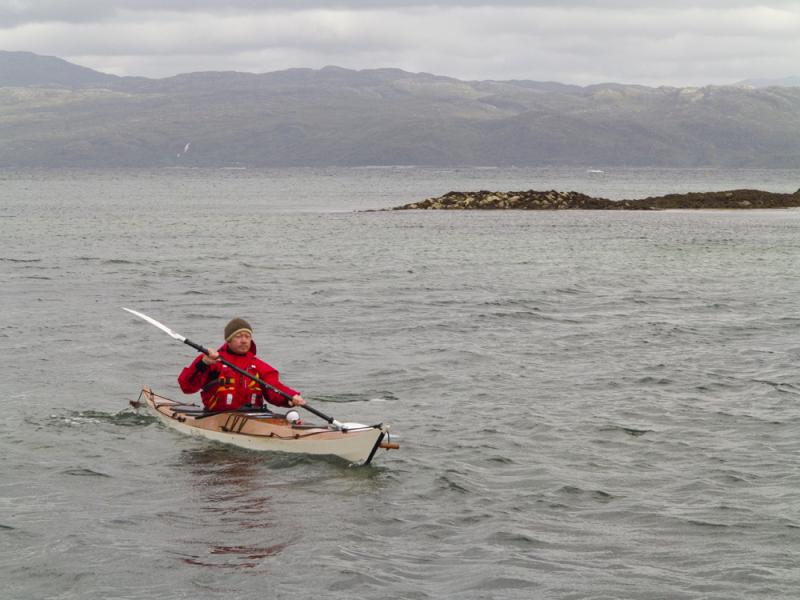 Returning to calmer waters.  Wooly hat definitely the right choice for a summer day on the West coast of Scotland.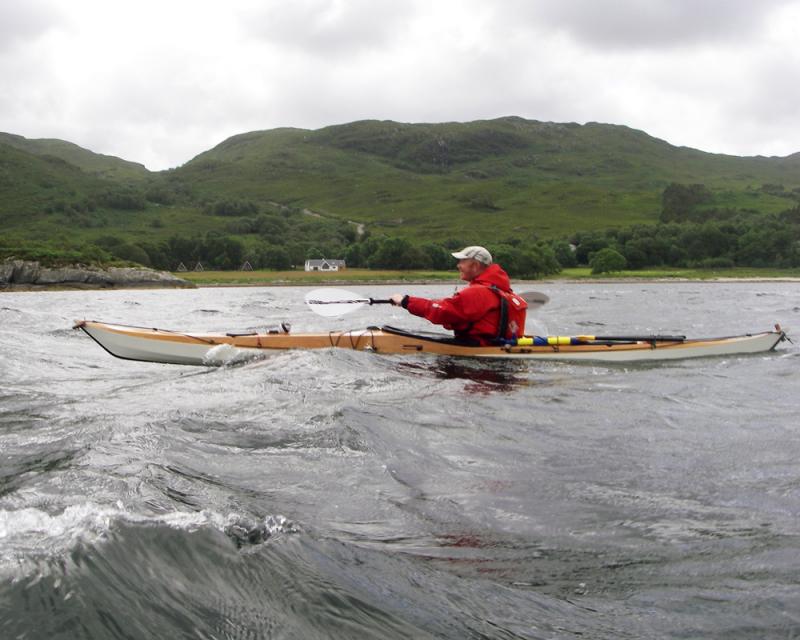 The narrows in Loch Ailort.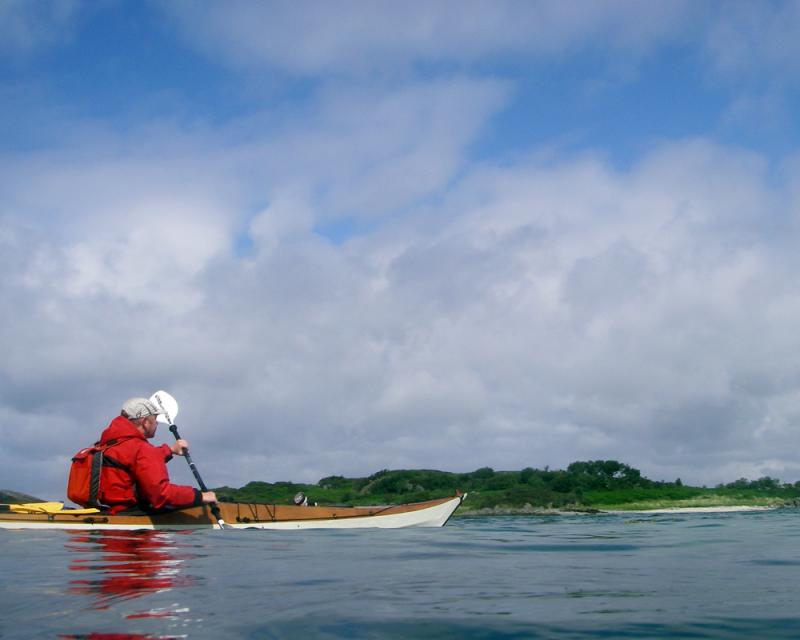 Finally a calm, sunny day. 
The Petrel is billed as a good day boat, but loaded with 9 days provisions and my 75kg (have to do something about that), not skimping in any way on the luxuries, she still had space and handled perfectly.
Thanks to Dick and Lee for the photos.
Last edited by Alistair S (27 Jul 2015 7:02 pm)