More photos from Scotland this December. We are at this cottage it couldn't be a better place for rowing, the cottage is right on the shoreline and in an area of the loch that is a divide between Loch Sunart and Loch Teacuis.   there is an island called Carna dividing the two.  The wild life is something else,  seals and otters, white crested divers stags and pine martins.  here is a view from the bedroom window.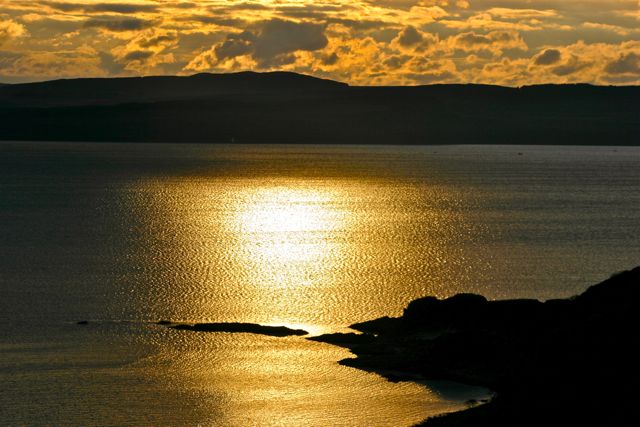 We put some nuts on the table for the birds, but after a while they disappeared and a pine martin appeared.  It was quite content to sit there and have its photos taken.  The following morning we put more nuts out and then got a couple of deer who were very keen to get up close and personal. After 20  min the smaller one was brave enough to take food form my hand.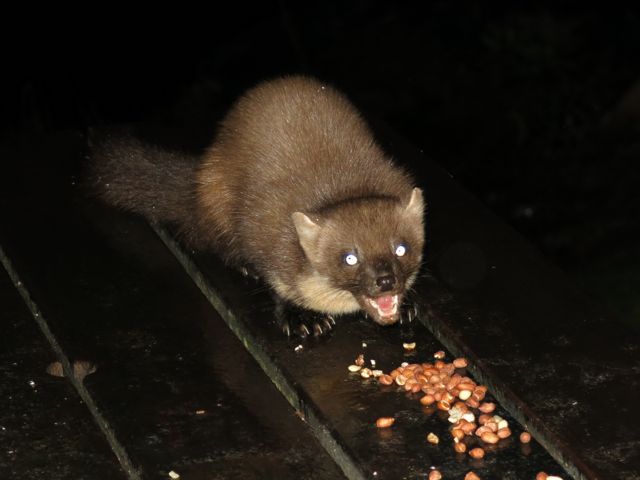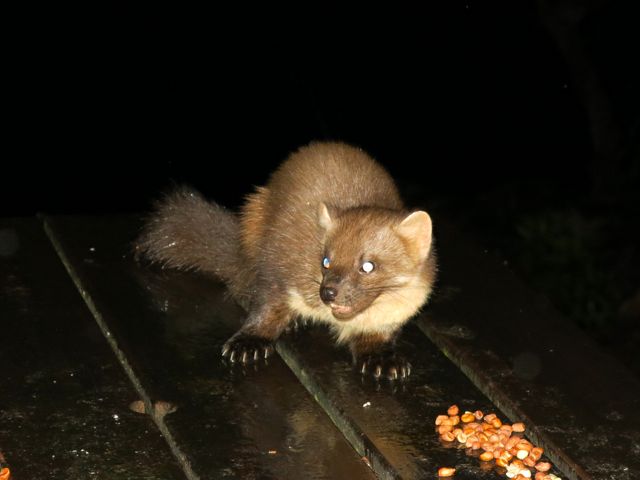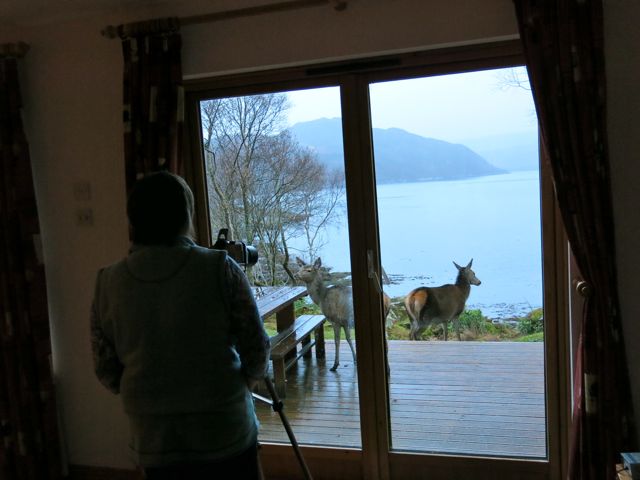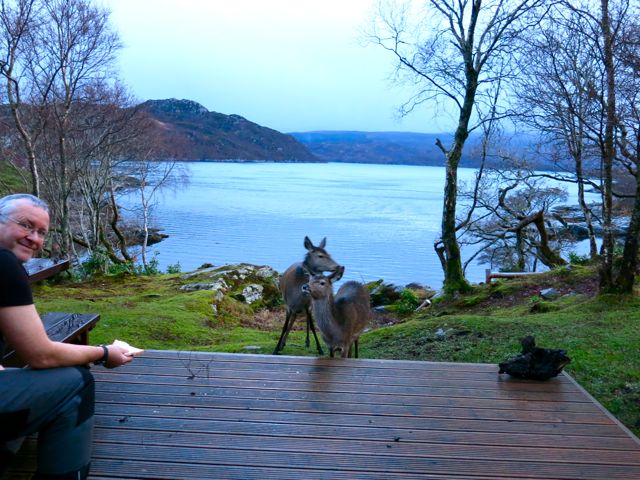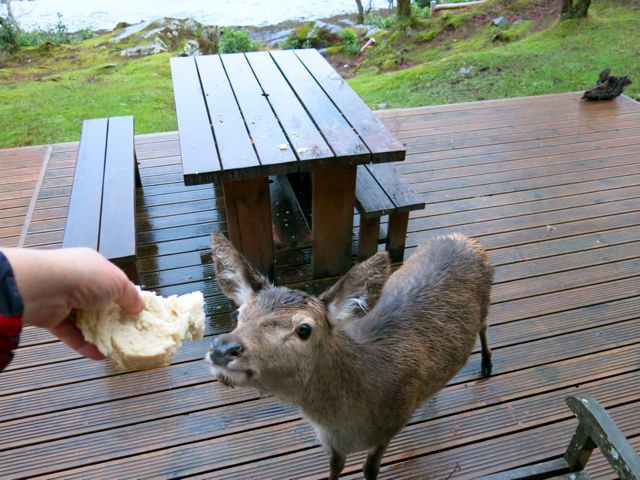 The weather on the loch today was a bit wild and blustery, so I headed to Loch Shiel only about 15 min drive.  My plan was to put in and row about 4.5 miles to a small island called St Finans, that has an ancient Chapel, the write up on the internet says
"Chapel, c.1500 Believed to have been built to replace a wooden structure by Allan MacRuari, 4th Chief of Clanranald, "the dread and terror of all neighbouring clans". Abandoned 17th century, since when all dressings have been robbed. The rubble walls still enclose a stone altar slab, with a seamless bronze bell of Early Christian type (possibly 10th century), a small cross in a niche, plus various important graveslabs, including one much weathered example of the Iona School, c. late 15th century, depicting a sword and foliage scrolls."
Here are some photos. Would you believe it the 10th century (1000 years old) bell is still working and makes a very Swiss cow bell sound when you ring it.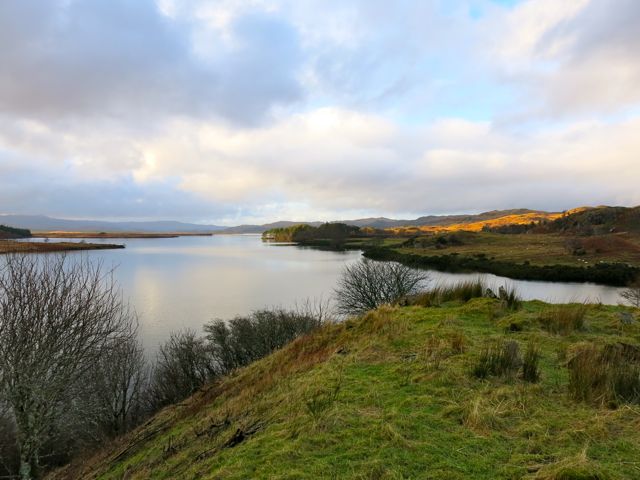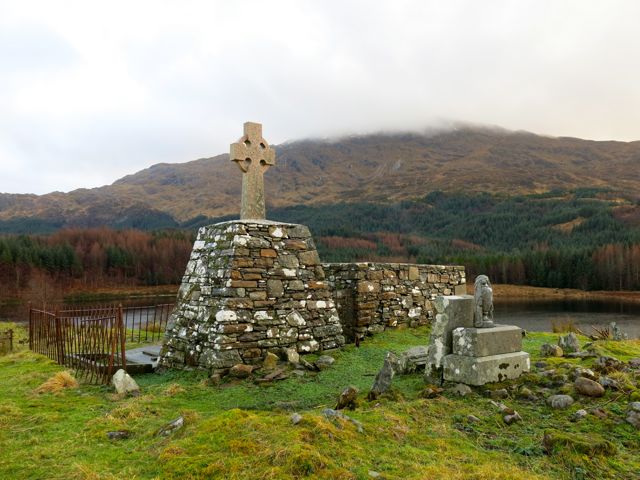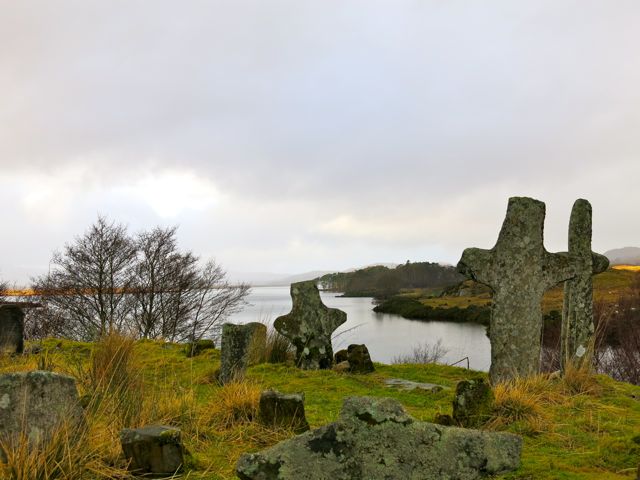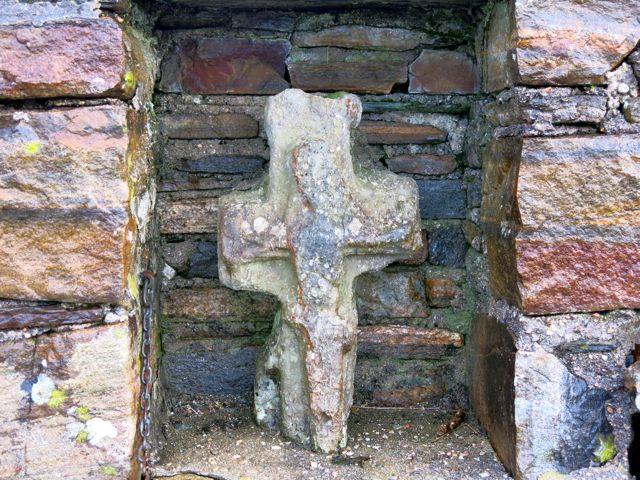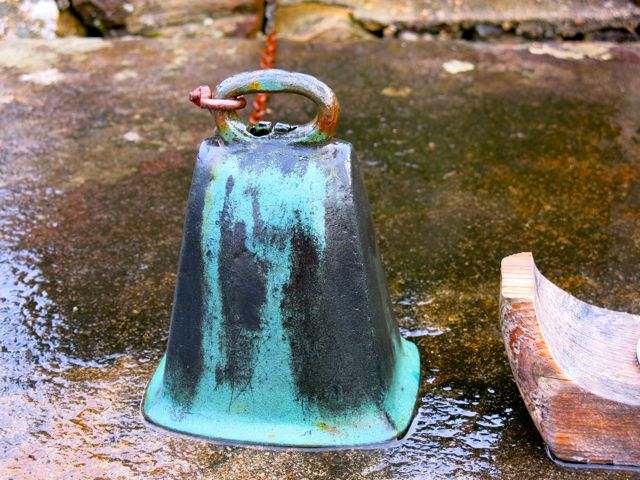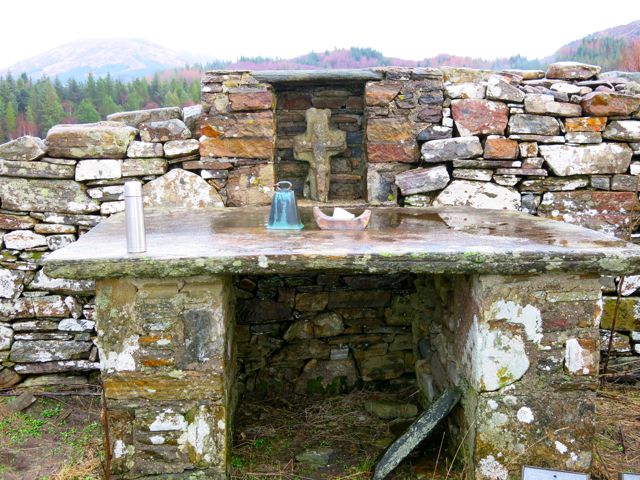 The weather was very mixed on the day, with hard squalls of wind and driving rain.  The boat did well.  I have noticed that when faced with winds, it will tend to round up into the wind (as you find with most boats) and can be a bit of a fight to bring back on track.  I might experiment with a larger attached skeg that I would use on windy days., the deck hatches also leaked the rainwater.  If I was making he boat again, I would probably place a hatch on the vertical bulkheads at the back and front of the cockpit.
All in all the row was brilliant, the boat is very fast compared to a sea kayak.  I am now getting to grips with feathering the oars between strokes.  after a total of 9 miles I was getting a bit achy and was glad to see the car.  Loch Shiel is an incredibly remote and beautiful place, the is complete solitude and wilderness all around and steeped in history.