Hi everyone!
To keep me out of mischief I thought it would be a good idea to build a sea kayak!
After looking through the various plans I short listed the Night Heron, Petrel and the Pax 20, but as this was my first attempt a building a kayak and also living on a Greek island I thought it best to stick to the simpler method of stitch and glue so I plumped for the Night heron.
I wanted to do everything so just ordered the plans and this is where the problems started.
Greece may have crystal clear waters and beautiful weather but finding things that we mostly take for granted in the UK can be a problem!
4mm marine ply! sorry the thinnest marine ply is 6mm! So do I build a rather heave kayak or opt for 4mm general purpose ply? I went the the 4mm with the thought process that it will be completely protected with epoxy and paint, time will tell if this is a mistake.
After getting the ply, which was quite badly stained, Ive opted to finish the kayak with a gel coat.
Next problem was the first lot of epoxy was not strong enough so my scarf joints fell apart!!
Now got a high quality epoxy, scarfs holding fine.
In my excitement I did not take photos of the initial stages, so my pics start at the stitching and gluing stage, very exciting seeing these carefully cut, planned and sanded strips of ply suddenly turn into a kayak shape!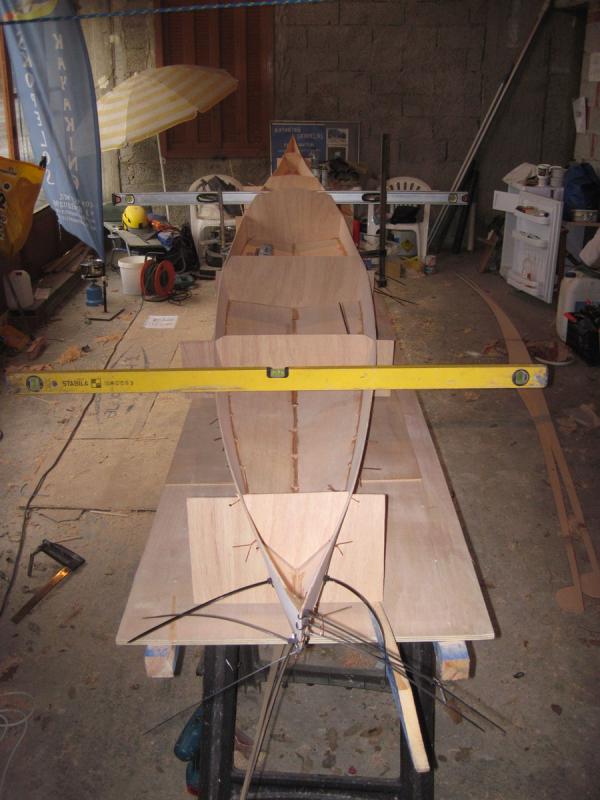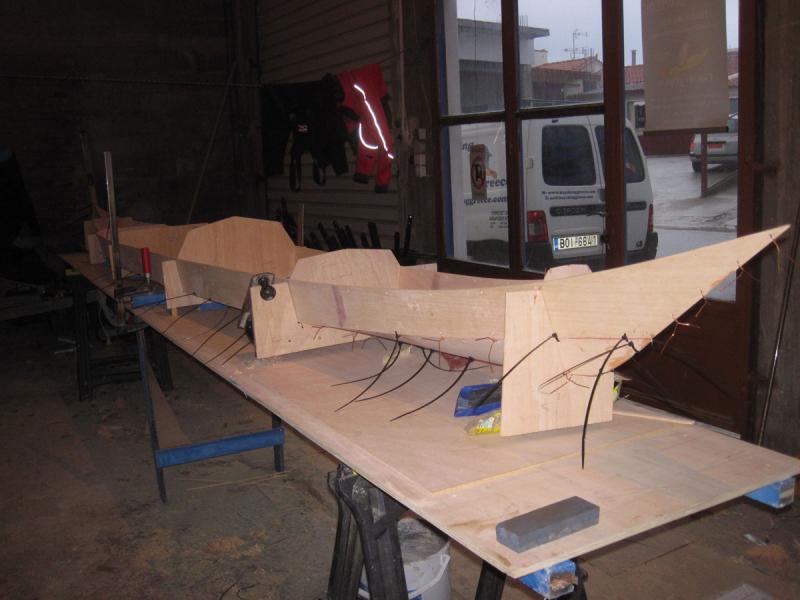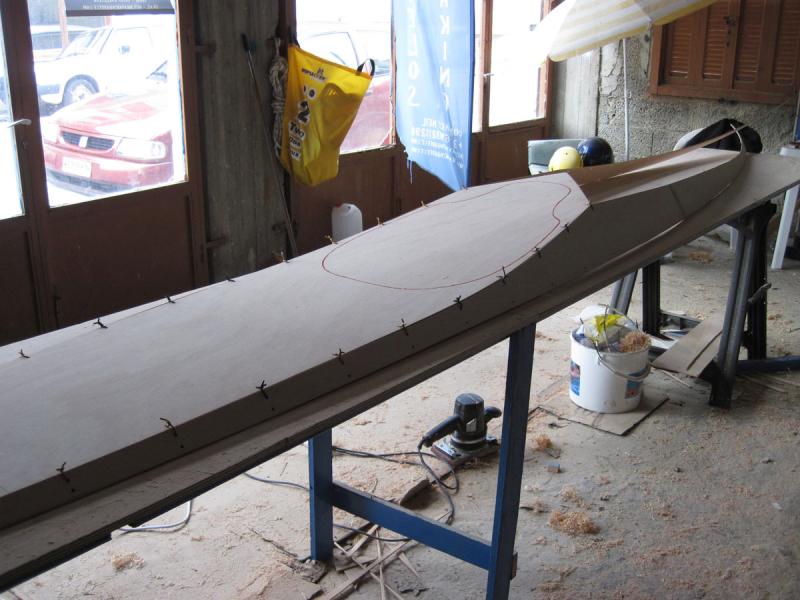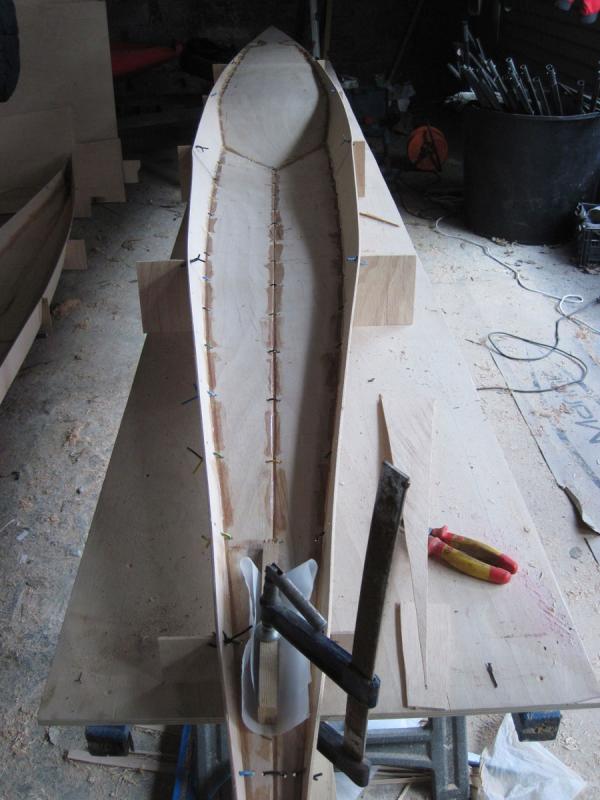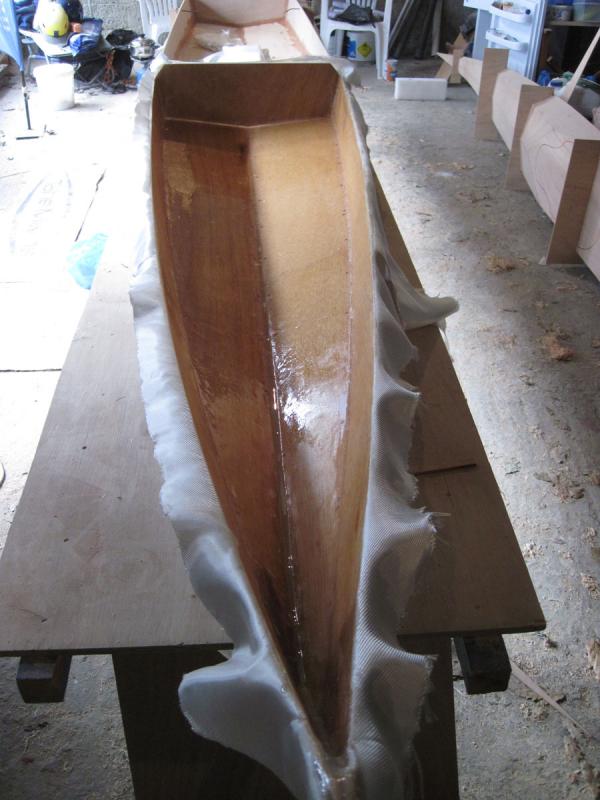 Ill post more pics as the build moves on.
Fiberglassing and making hatches at the moment.