Back in the workshop now. Time to make a start.
All boxes unpacked and about to build the strong back.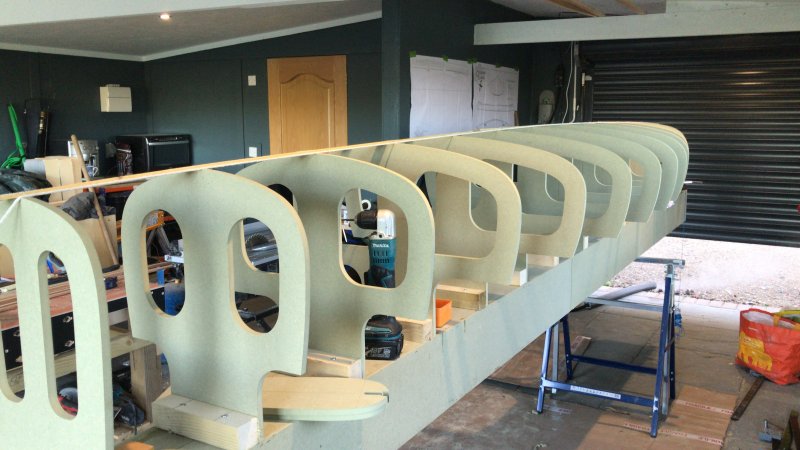 The main beam of the strong back is constructed and then the forms are attached.
It is worth taking great care to position the forms accurately as any alignment problems at this point will destroy the symmetry of the hull.
I had already laminated the inner and outer stems around the stem forms. I screwed the two stem forms together for that task as I was concerned that the clamping pressure required would be two much for just one form.
A final check that all was in alignment and I was ready to start on the stripping.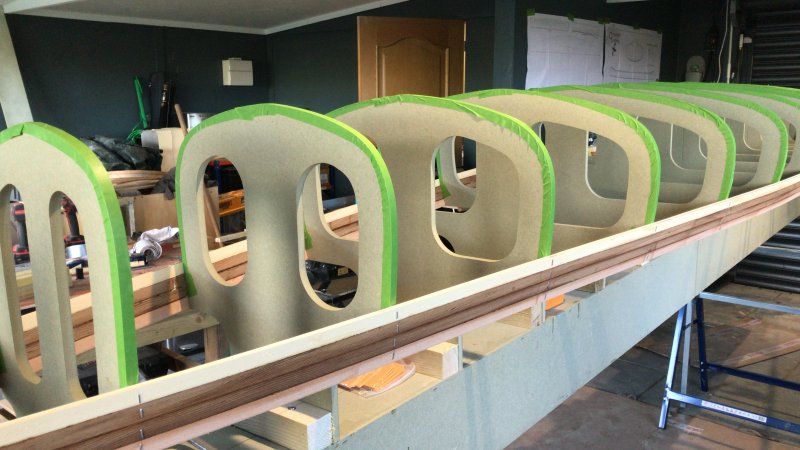 Two days of steady progress.