Probably unique in this area, I built my Skerry from plans bought from Fyne Boats over 18 months ago. It didn't take me 18 months to build it though; I started in February and launched her in early July. There were no real dramas in building from plans but I'm sure it would have been easier with a workshop!
Most of the work was done outside my house, weather permitting, my hallway was the epoxy coating shed and my downstairs balcony my woodworking shop. Towards the end I was restricted to working early mornings and evenings. With temperatures climbing towards mid 30s °C epoxying and painting was difficult and impossible during the day. But I got her ready for the water in time for my family's holiday - they arrive this coming Wednesday (23rd July). This winter I'll bring her back up to the house, rub a lot of it down and really finish her off.
So here she is outside my kitchen - a dry fit of the rigging (I didn't have a sail at the time)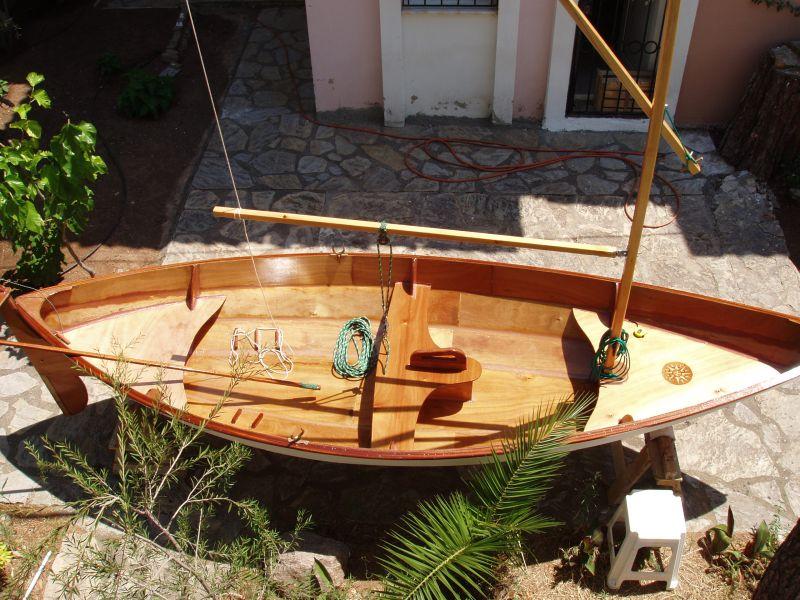 and here she is on her mooring in the north corner of Turunç, a few kilometres south of Marmaris.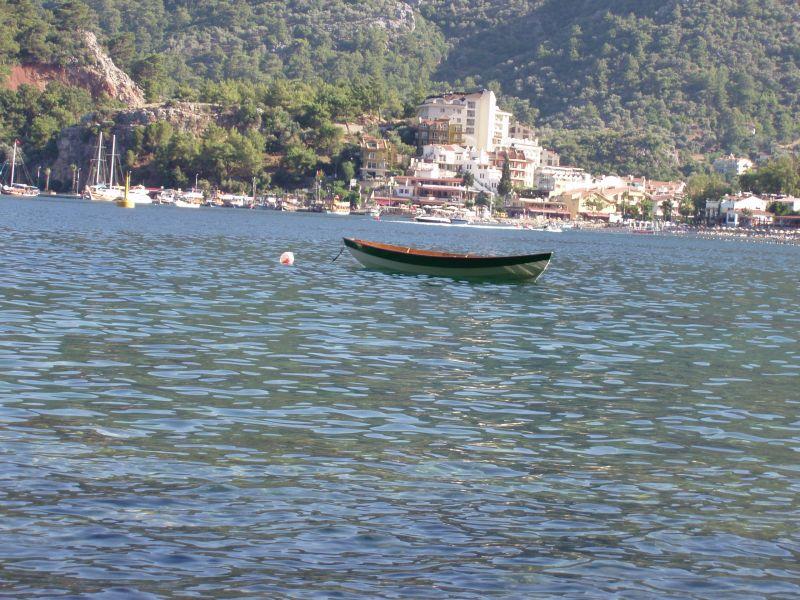 I have my sprit sail now so I guess it's time to go and learn how to sail a dinghy again although I originally chose the Skerry as a good rowing boat. I'm a keen rower and whilst I can't yet comment on her sailing abilities I can assure you she's a joy to row. A great little pulling boat!
Last edited by Yambo (21 Jul 2014 5:27 pm)