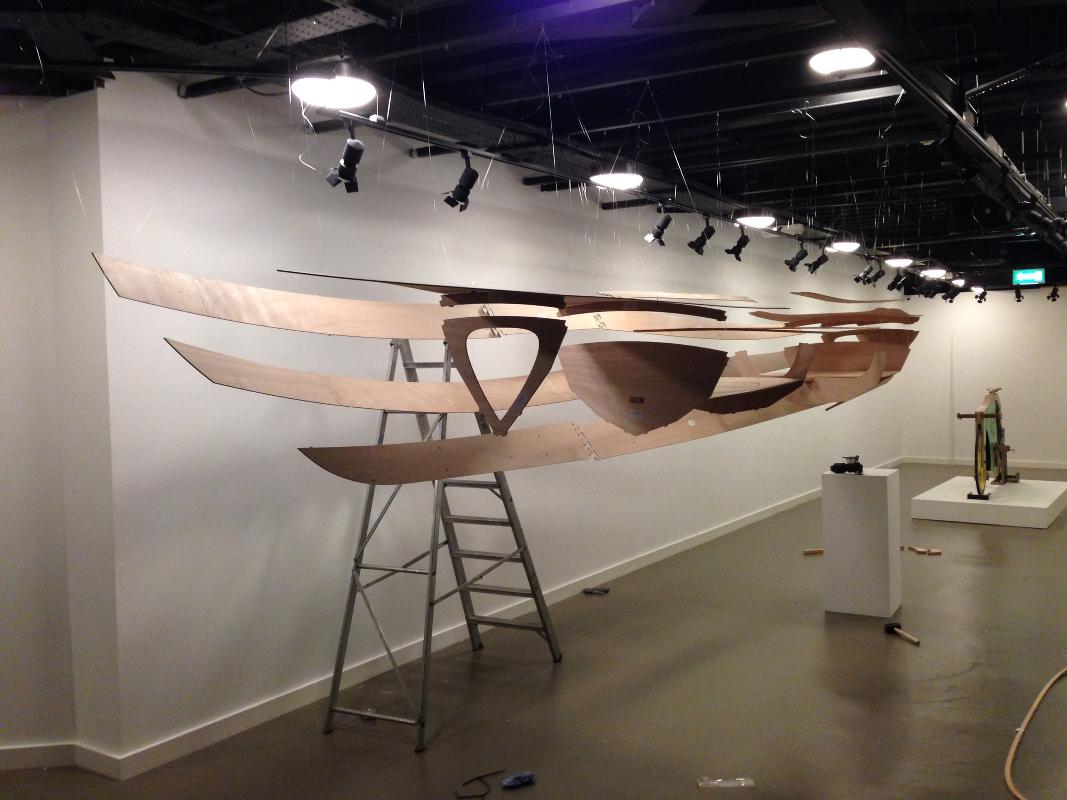 You can see an exploded boat kit on display at the Rheged Centre in Cumbria from Saturday.  We supplied the Expedition Wherry kit for the ADVENTURES exhibition, which is open from 24th May to 12th July 2014.
The Expedition Wherry is a fast decked rowing boat for one sliding-seat rower and is one of our most advanced kit designs, with pre-cut puzzle joints and pre-drilled tie holes.  You can read a detailed build log of an Expedition Wherry here on the forum.
The photo above shows the exploded kit being installed at the exhibition.