Phil wrote:
Boats can be made from lower quality wood but, when considering the time spent and other consumables used building a boat, the cost of the wood is relatively low and we believe in making a boat only once.  A couple of weeks ago someone brought us the rudder stock pictured below which they claimed was made from BS1088 marine ply.
Phil, that is a shocking picture in your posting above. Really alarming that Far Eastern ply of unknown provenance has been passed off as Marine plywood. Interestingly, the Timber Trades Federation has taken action within the past year to proscribe the mis-labelling of run of the mill FE ply as far superior Marine plywood. The new TTF code of practice came into effect in June this year (2016).
With this in mind I had a long conversation with my supplier about the plywood specs and associated markings that appear on each sheet. The sales guy I spoke to admitted that plywood specs and markings had been "a dog's breakfast" in the past and a nightmare for the timber merchant and end user alike. The new regs (only applicable to TTF members - most larger timber merchants are members) should instil more confidence and certainty for everyone selling and using marine ply.
Really happy with the stuff I received from MGM (Timbmet):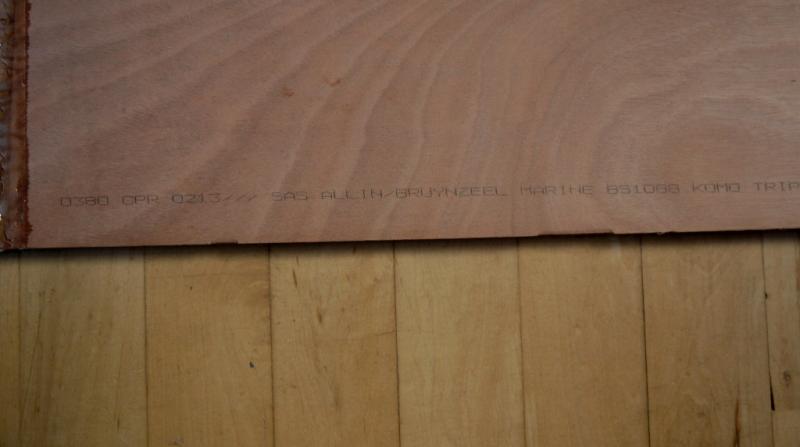 (Recently glued and cured scarf joint just visible on the left of shot!) The plywood came in 1.220 x 2.5m sheets; was expecting 1.220 by 2.440m.
Derek Blay - Re. wrangling full sheets of plywood. Individual sheets are no problem. Handling two and an quarter scarf jointed sheets end on end for my NE Dory was a nightmare!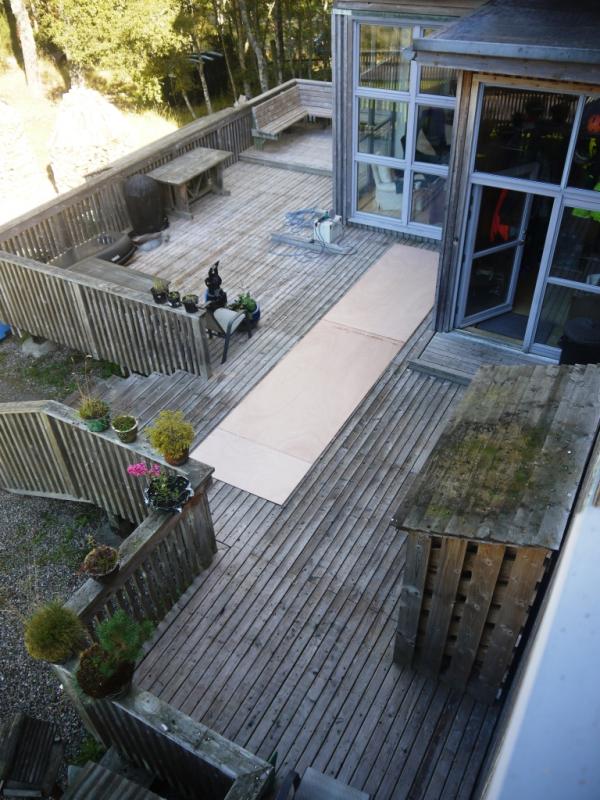 (Glued up and ready for the transfer of shapes from the supplied full size plans).
Building from plans is definitely not for the faint-hearted....or the weak-of-back!
Yambo - I'm with you on the satisfaction of building a boat from a pile of plywood sheets and timber....despite the complaints from my back!
Last edited by CrimeaRiver (12 Oct 2016 10:22 pm)
---
Recidivist wooden surfboard builder!
Built a Kaholo 12' 6" SUP from plans
Built a NE Dory from plans