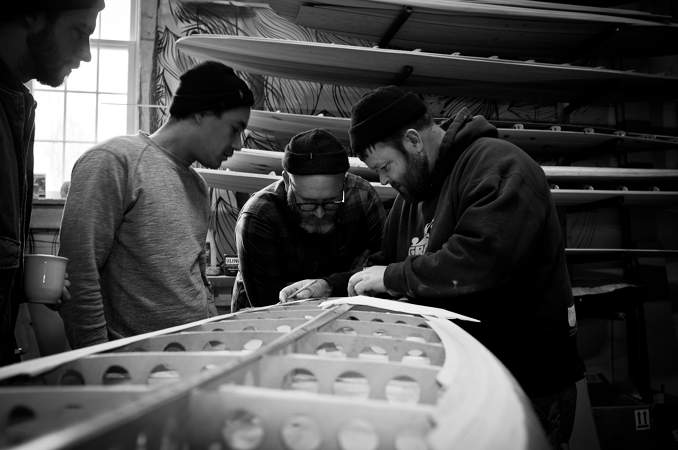 In spring 2014, Grain Surfboards is bringing their four-day surfboard building class to the UK. The course will be hosted by Fyne Boat Kits at our workshop in the Lake District, 3 miles from Kendal. Tuition will be provided by the expert board builders from Grain, who are coming to the UK especially to run this course.
Students will learn to build their own wooden surfboard using methods devised by the builders at Grain Surfboards. Please note that this class is not intended for aspiring commercial board builders – we just want to share with surfers the great feeling of building your own board.
The course costs £1400 including VAT. This includes the materials to build whichever of the Grain surfboard kits you choose: you do not need to buy the surfboard kit as well.
To learn more about this please click on this link:  Surfboard Building Course