we had  some trips that took us out remote beaches on head lands, the water was crystal clear, the sand completely white as it was made up of nothing more than crushed sea shells.  Often we would pull up on these places and have lunch.  Most of these places were only accessible by sea as they were usually at the end of very rough ground with no road or path access.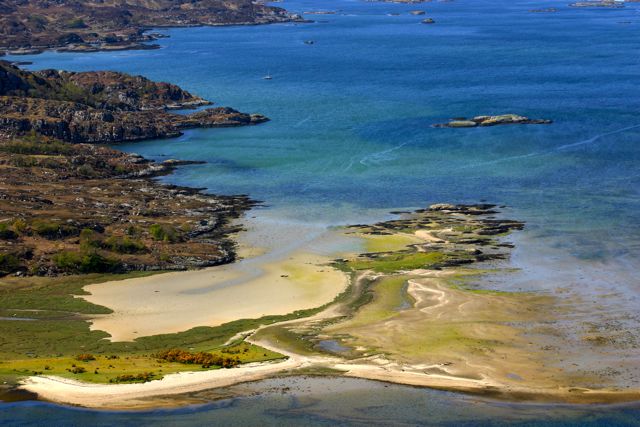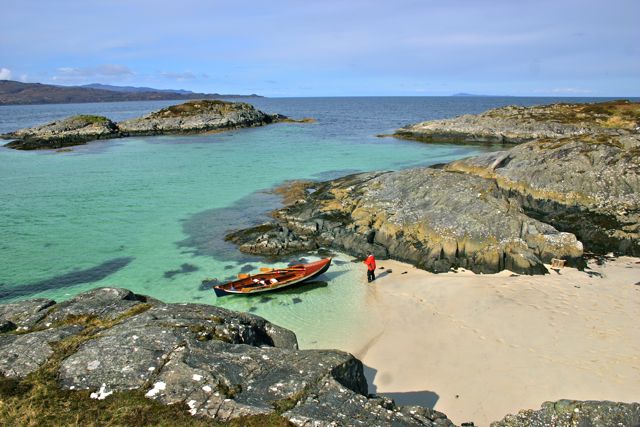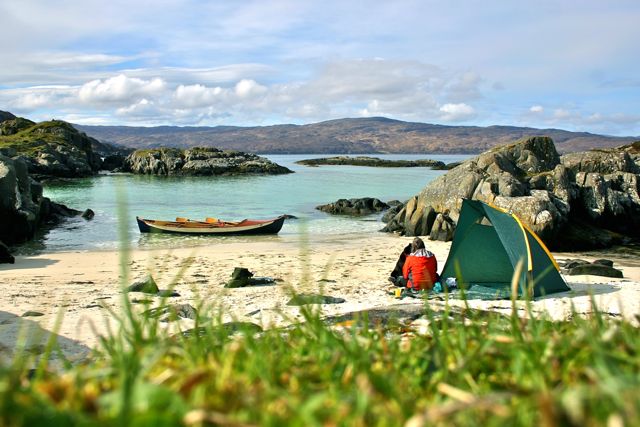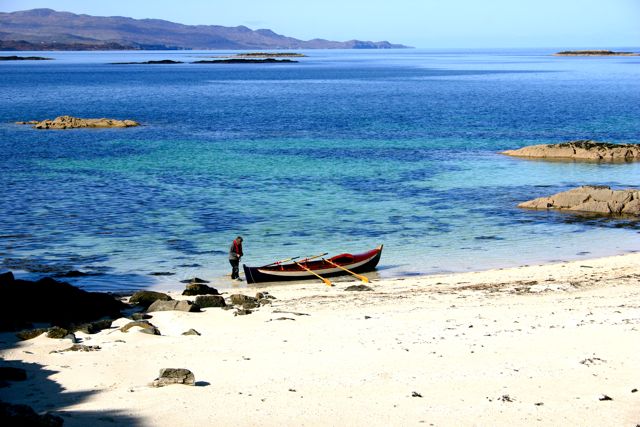 With regards to the boat, we did some speed measurements during the times we were rowing.  With two up in light winds we would easily cruise at 3.8 - 4 knots.  We could sprint at 5 - 5.3 knots for a short period of time.  When the wind was blowing at 10 - 15 knots we only made about 2.2 knots, so if you put a bit of tide flow with this, we would be making little headway. On the whole the boat responded very well to sea swell and chop.  we tried this in all directions, directly on the beam, on the rear quarter and head on, all was fine.  When you got it directly behind you it was brilliant, you would fly along, rising nicely on the swell, at no point did you feel there was any difficulty in controlling the boat,  the skeg fin worked very well.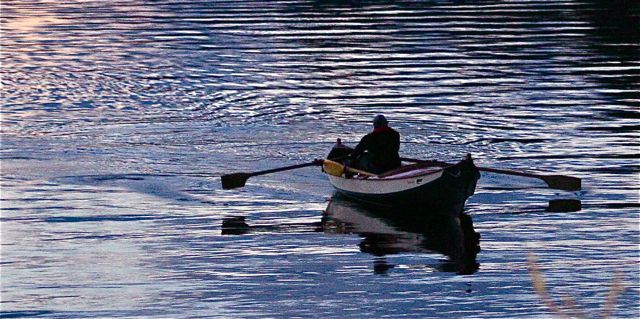 The lock was separated into two parts, the south and north channel, these were above and below the island of Eliean Shona, to the east of this island the channel met in a long loch that headed inland, this was littered with small islands and channels.  The whole place was beautiful.  One day we did a circumnavigation of the island and in and out of the channels, we landed on some of the above beaches.  the most impressive part was the north channel, this was  very narrow, quite tidal and had high sides with tall rock obstacles around.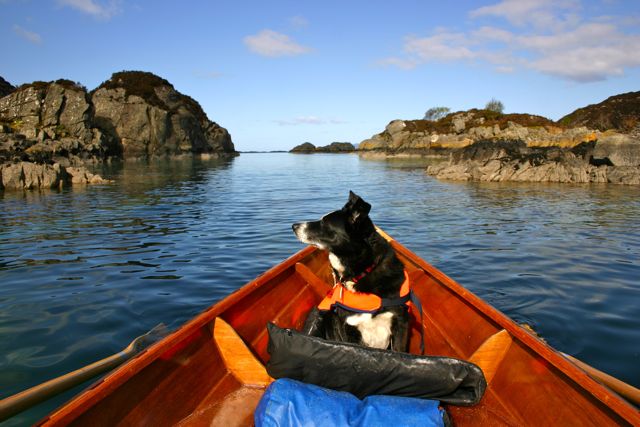 in this photo you can see the dog is sniffing the seals that were popping up all around us.